Romantic Candlelit Dinner at the Beach

Under the moonlight and stars✨🥂 with the backdrop of the Indian Ocean!
Treat your loved one to an unforgettable dining experience filled with memorable moments at the AT EASE BEACH HOTEL. Catch some amazing beauty of the surroundings while enjoying each other's company.
Special price offer: USD 60 $ per couple.
(Room not included)
For inquiries, call +94 70 220 66 22 or email us at info@ateasehotel.com
Day Out – Package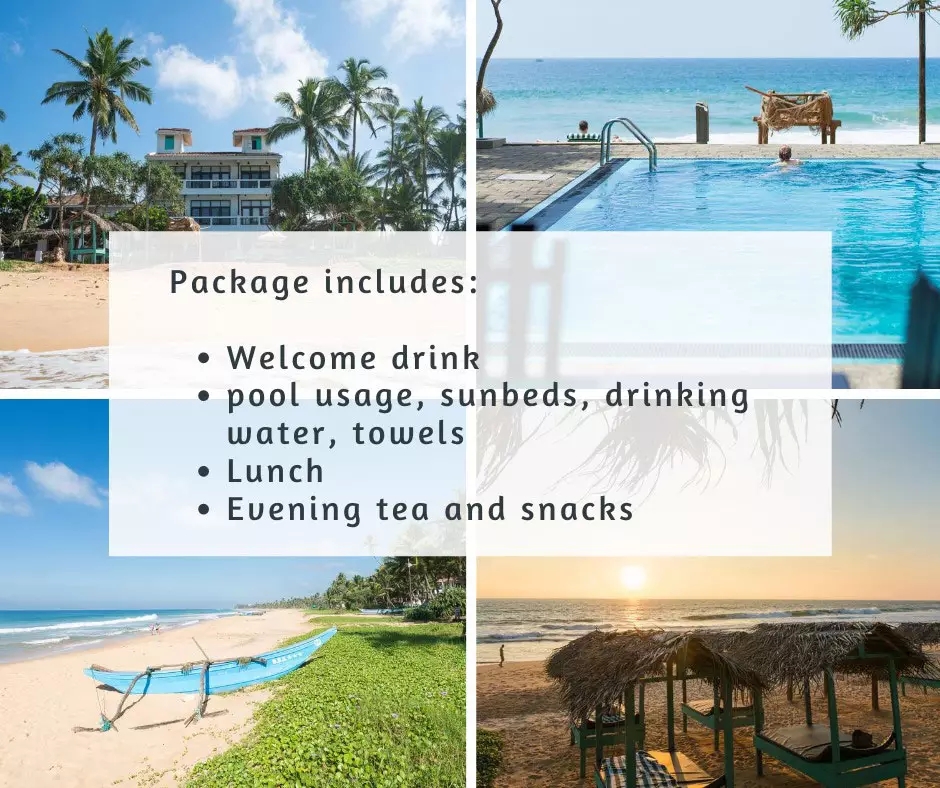 Whether it is a reunion with friends, a team outing or family get-together, or just wanting to get away from all the hustle and bustle in the city life.
Price per person: from USD 10$
(Room not included)
For inquiries, call +94 70 220 66 22 or email us at info@ateasehotel.com
🇱🇰 Special Deal for Sri Lankans 🇱🇰
Local guests are very welcome in our hotel, please get the best LOCAL RATE by contacting 070 220 66 22
or subscribe to our newsletter: