About us: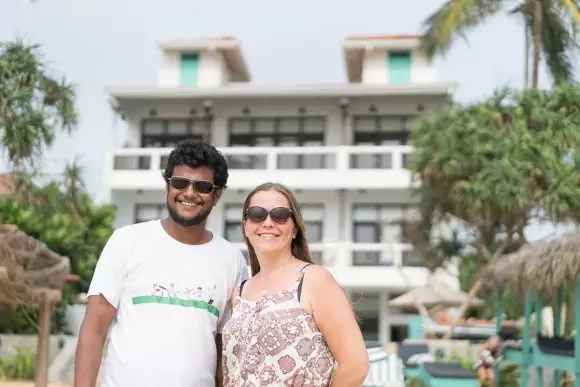 Dinesh (37) is born in Hikkaduwa and know everything and everyone in this beach town.
Merete (40) is born in Trysil-Norway. After traveling the world for several years, she decided to settle down in the tropical island of Sri Lanka. 💖 and has never looked back!
We have 2 daughters, a dog and a tuktuk, and are combining our family life with running At Ease Beach Hotel and our Tour Operator Company.
As you can probably guess: life is busy ☀️ but good!
Our first years together, we focused on building our tour & travel business from scratch. Offering round tours in Sri Lanka to tourists!
In 2014 we got an amazing opportunity to buy a beautiful beach land in the southern part of Hikkaduwa. It was just 200 metres from our home.
At the time, there was only a small fisherman-house on the land, but we could see the potential with the location on the quiet part of the sandy beach, with swinging palm trees above.
After a couple of years of planning and construction works, we opened At Ease Beach Hotel Hikkaduwa on October 1st, 2017.
👉 Read the full story: Building our hotel.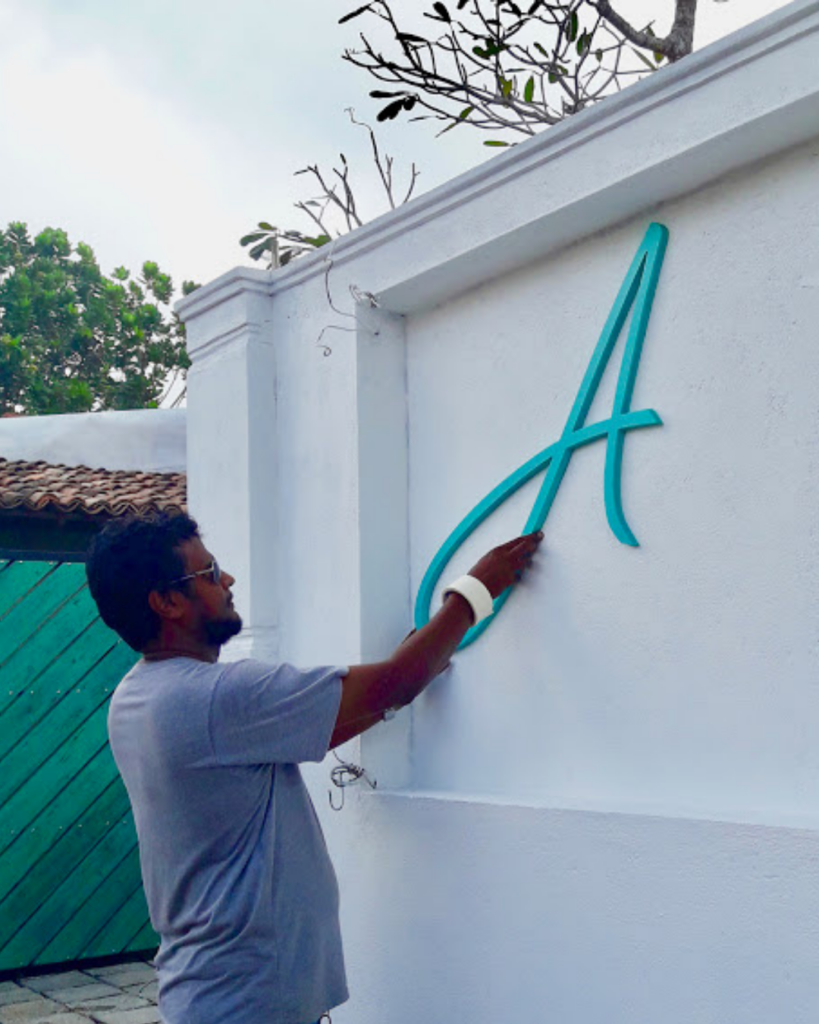 We want to offer a unique experience to our guests, a combination of comfortable luxury rooms and a friendly laid-back service.

We want our guests to feel relaxed and "at ease", and hope they will come to love Sri Lanka just as much as we do!

We live just five minutes from the hotel and usually visit the hotel to meet the guests daily.
At Ease Beach Hotel Hikkaduwa is not anything like a big resort, but here you will feel welcomed like a part of the family.
Set against the breathtaking backdrop of the Hikkaduwa beach, catch some amazing beauty of the surroundings while enjoying quality time with your family, friends, and loved ones.
From the hotel, we can arrange airport transport, day tours, and even round trips all over the island. If you ever want to leave Hikkaduwa, that is.
Since Dinesh is born and has lived all his life in Hikkaduwa, he knows everyone and everything in the area and can guide you to the best places to visit, the safest place to swim, and the best spot for surfing. And he will let you know 🐢 the secret spot, from where you most definitely will see the giant sea turtles that are residents in this area!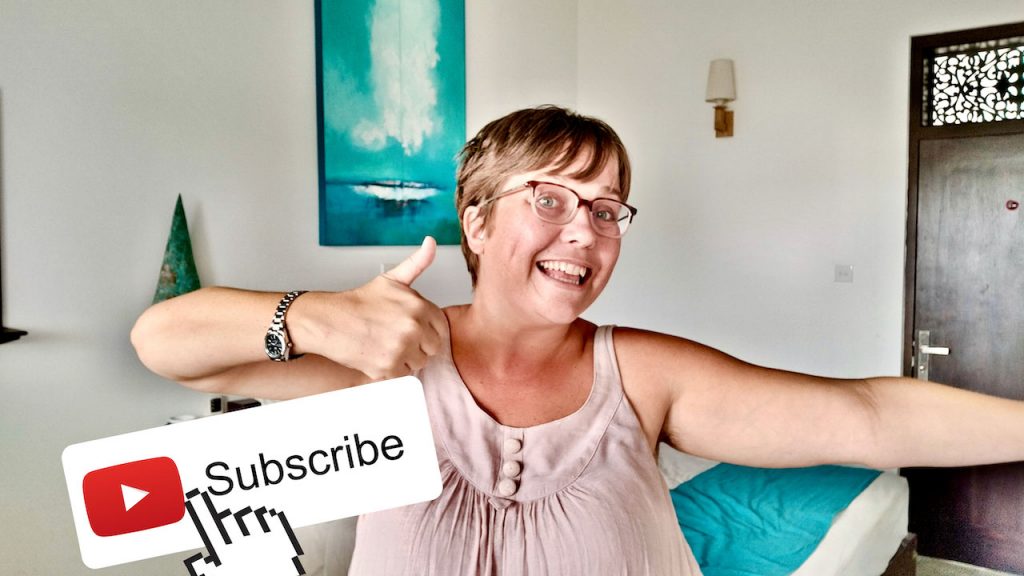 I, Merete, am really passionate about sharing my love for Sri Lanka with you! I am using my experience from organising hundreds of tours for our guests, and sharing my knowledge about travelling in Sri Lanka with everyone through content on social media.
🌏 I love to promote Sri Lanka & Hikkaduwa as a travel destination.