The turtles in Hikkaduwa is real celebrities⭐ and there are several places and ways you can see the turtles:
Snorkel with turtles in Hikkaduwa (AT CORAL BEACH) .
Scuba diving with turtles. (READ MORE HERE)
Visit Turtle Hatchery. (MORE INFO BELOW)
See the turtles from land (CLOSE TO HIKKA TRANZ HOTEL)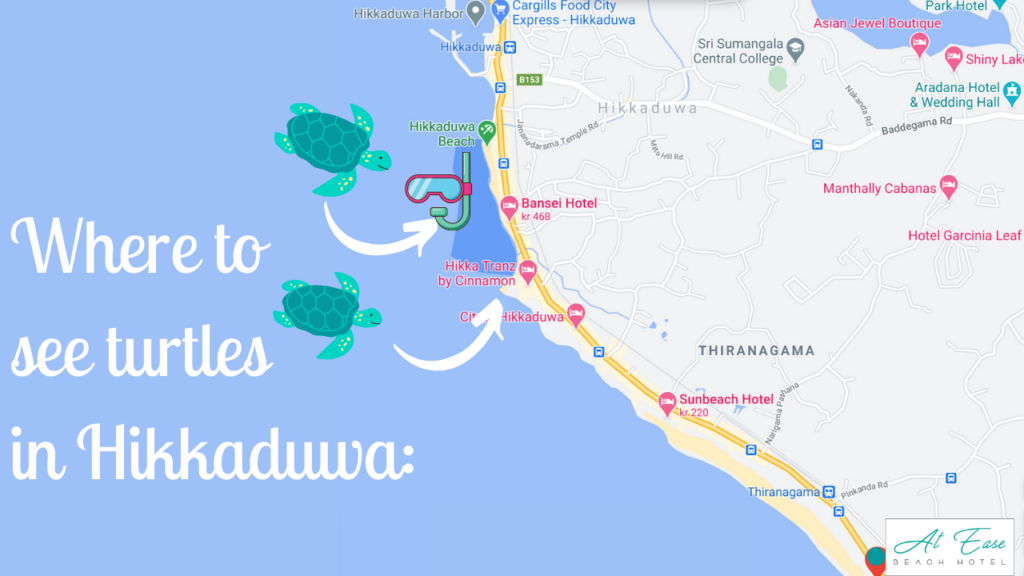 More information and description in this video👇 The Turtles in Hikkaduwa:
All You Need to Know About the Turtle Hatchery
The turtle hatchery is located not far from Hikkaduwa town, only a short tuk tuk ride away. The entrance fee is about LKR 500, but donations is accepted.
The sea turtle is an endangered species. The main reason for this is human activity. There is an illegal industry trading turtle eggs, shells and meat. There are also turtles being injured by boats and fishing nets. Increase ocean pollution and is another factors that is quite harmful to the turtles.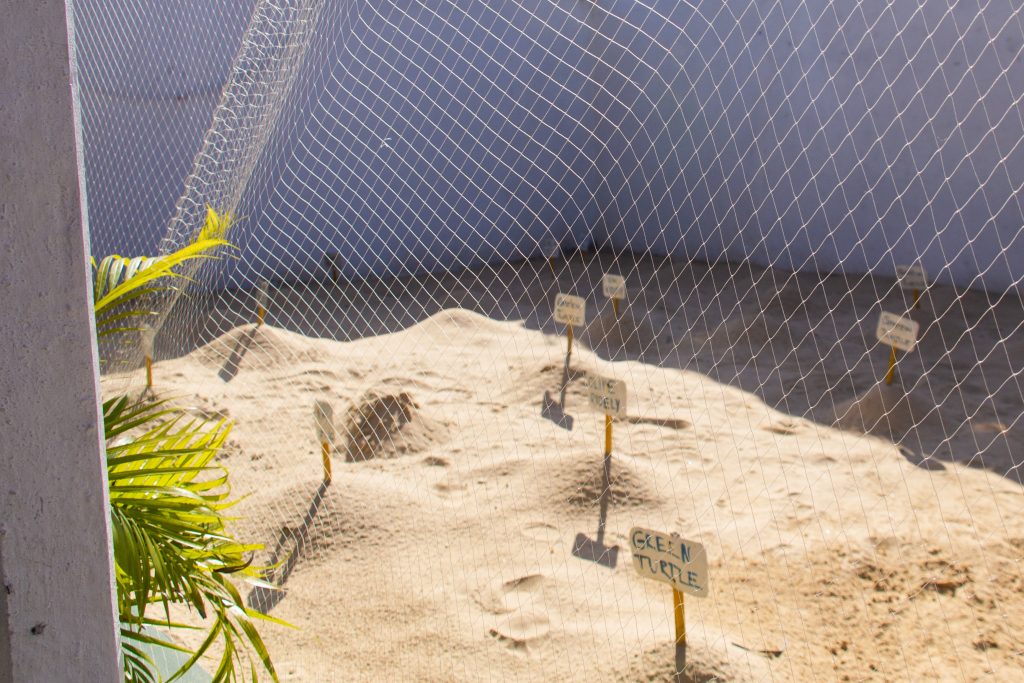 However, there are organisations trying to improve the situation. The turtle hatchery in Hikkaduwa is one of these places. They are working towards restoring the populations and educate both locals and tourists. The turtles eggs are being watched over, and eventually the baby turtles are released back into the ocean when they are ready.
The injured turtles at the hatchery are followed up by veterinarians. Some can be missing a fin or have open wounds. Adult turtles are at the hatchery to be rehabilitated before being put back into the ocean.
Going to the center is a great educational opportunity and allows you to get up close to the turtles without disturbing their habitat. The eggs har secured behind a netting so birds can not access them. Once the eggs hatch, the baby turtles are placed in a tank until they are ready to be released into the ocean. You are able to release turtles back into the ocean for an additional fee.
By attending the center you are making an important contribution to the restoration of these endangered species.
👉For more things to do in Hikkaduwa, click here.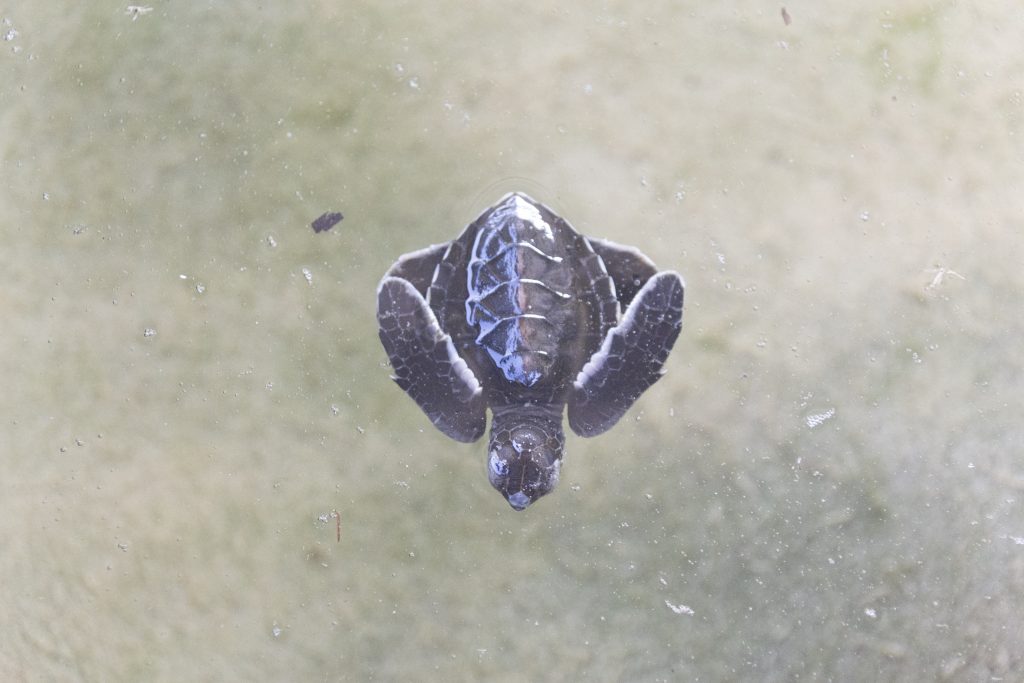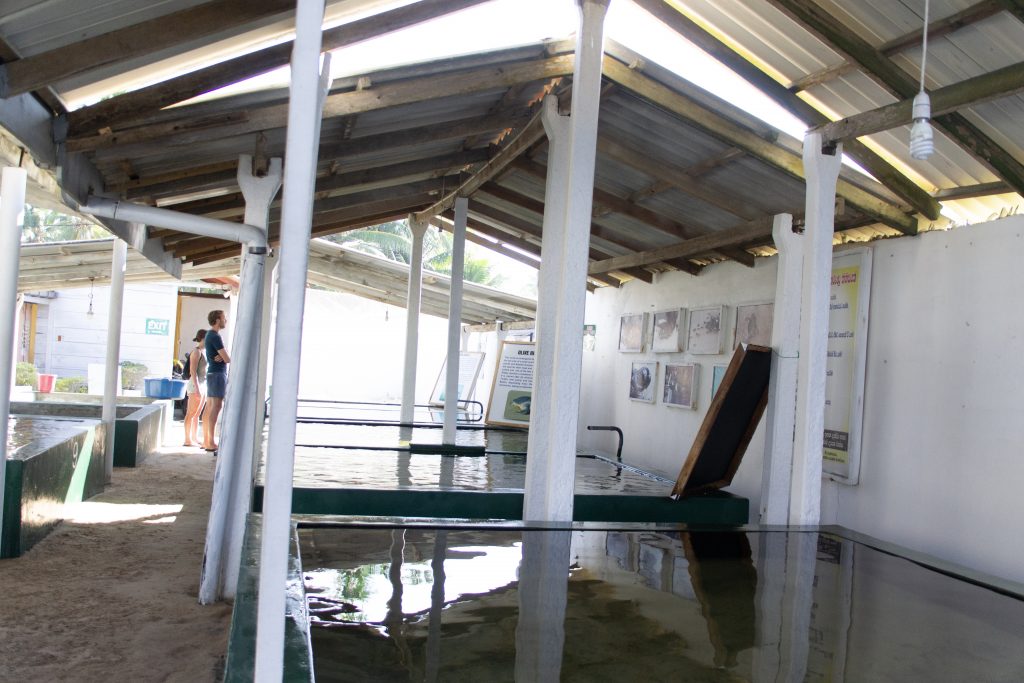 You can also be lucky and see turtle babies hatch on the beach in Hikkaduwa: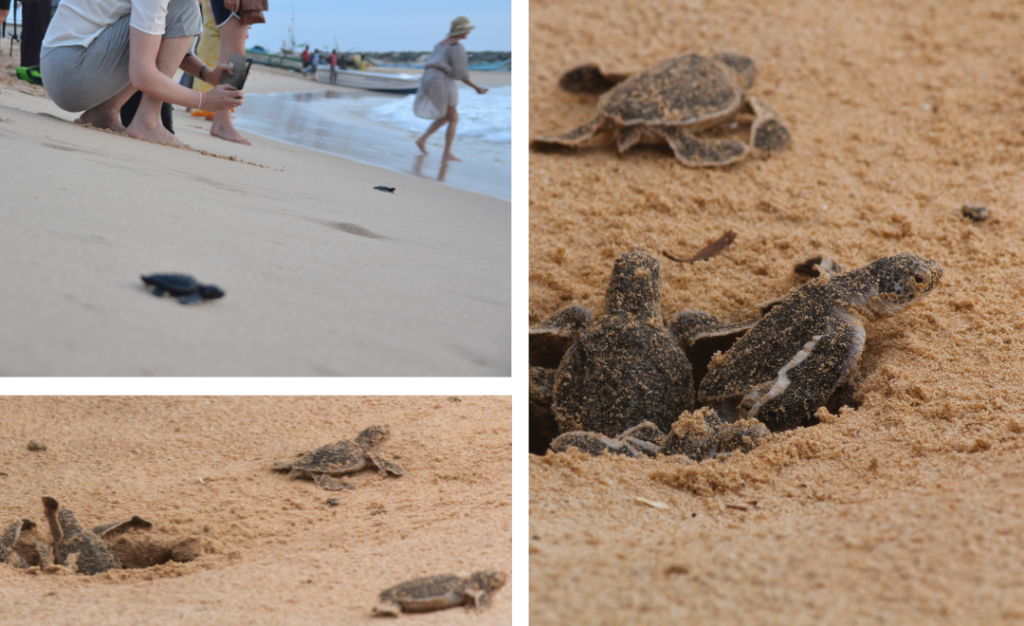 Remember: 📸NO flash! And do not disturb the baby turtles on their way to the sea!