Galle: only 20 minutes from our hotel.
We are lucky to have Galle Fort only a short drive away from Hikkaduwa. This is a place you definitely have to visit during your holiday!
Not only is Galle Fort a UNESCO World Heritage Site because of its historical, archaeological and architectural importance. It is also a charming Old Town: a great place for shopping, eating out and to explore a peaceful and very different part of Sri Lanka!
This is why we highly recommend a visit to the Old town – Galle Fort.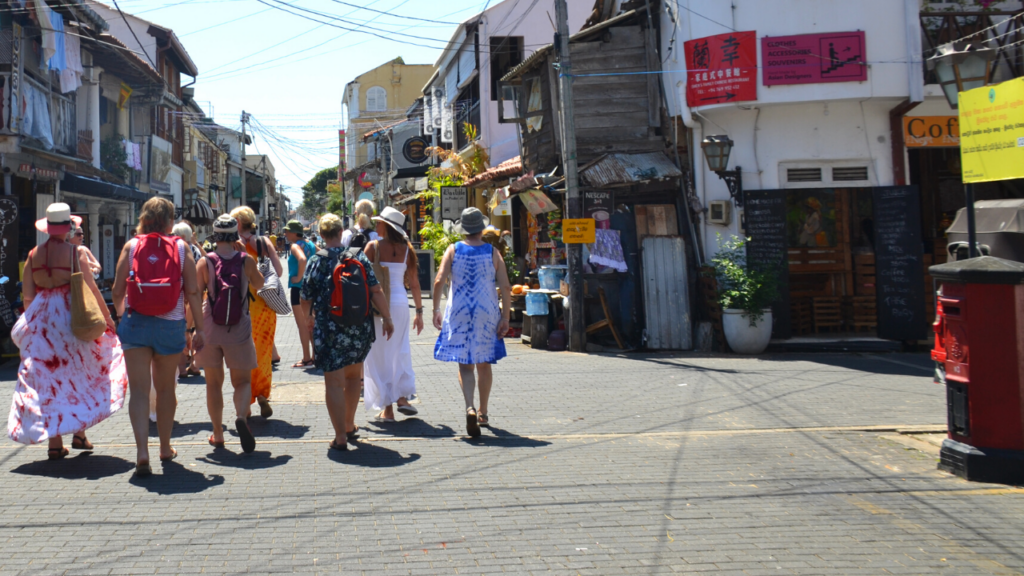 GALLE FORT was built in 1588 by the Portuguese, then extensively fortified by the Dutch during the 17th century from 1649 onwards. It is a historical, archaeological and architectural heritage monument.
The fort has a colourful history, and today has a multi-ethnic and multi-religious population. The heritage value of the fort has been recognized by the UNESCO and the site has been inscribed as a cultural heritage UNESCO World Heritage Site for its unique exposition of "an urban ensemble which illustrates the interaction of European architecture and South Asian traditions from the 16th to the 19th centuries."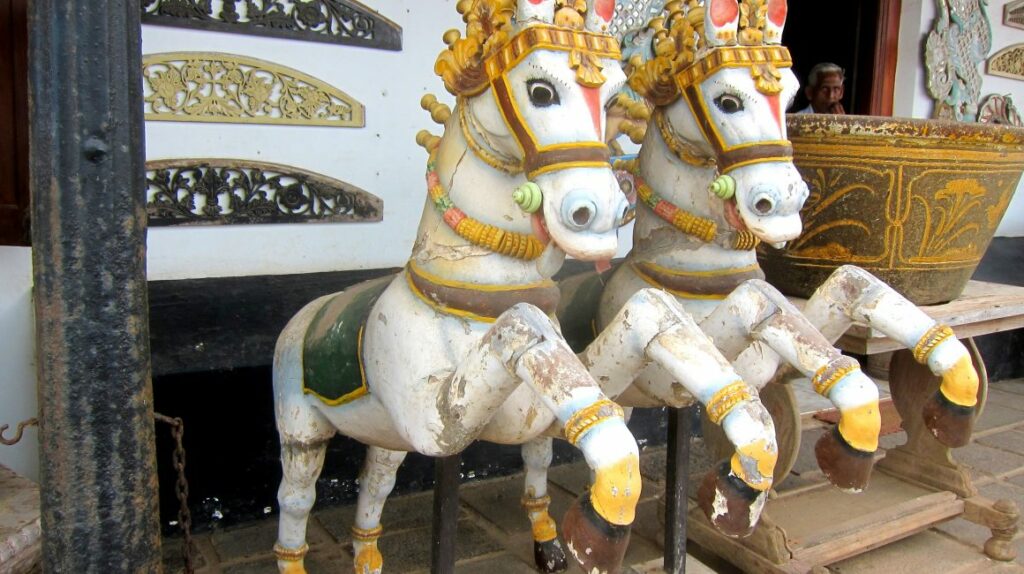 What to do in Galle Fort:
Take a walk around the fort to get a feel of the historic place.
See the lighthouse, and the mix of religious buildings: a mosque, a temple and a church, just metres away.
Eat a delicious Italian Ice Cream!
Watch the "crazy divers" as they jump into the shallow water from a cliff at the Flagrock Bastion.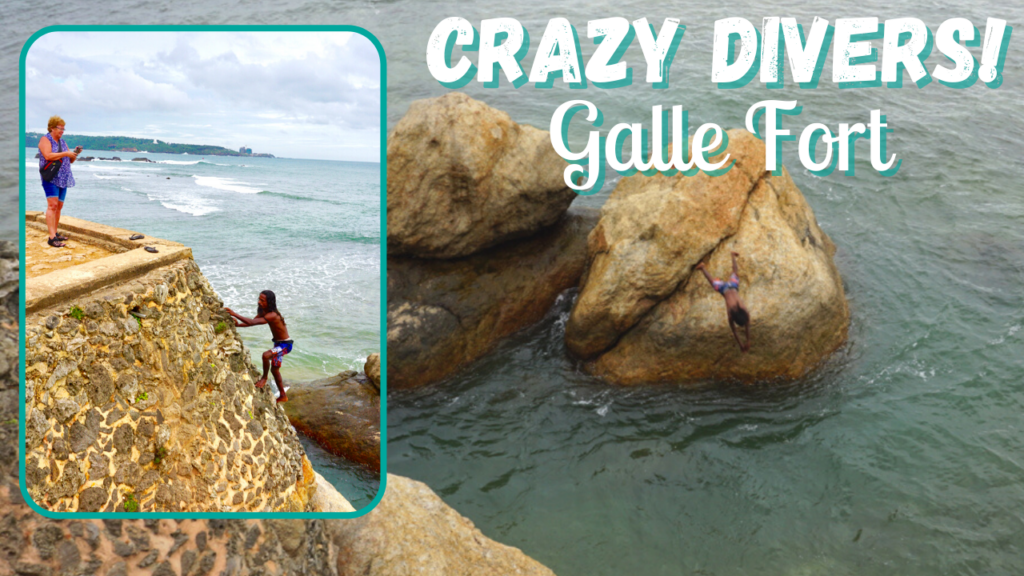 World class restaurants, galleries and shops!
Today, in the old town of Galle Fort you will find nice restaurants, authentic cafes, art galleries, small boutique hotels and the most charming small souvenirs shops.
🧡 Spend a day with sightseeing, shopping and delicious food!
In the map below you will find some of the places we recommend:
Try these 5 restaurant / Cafes in Galle Fort: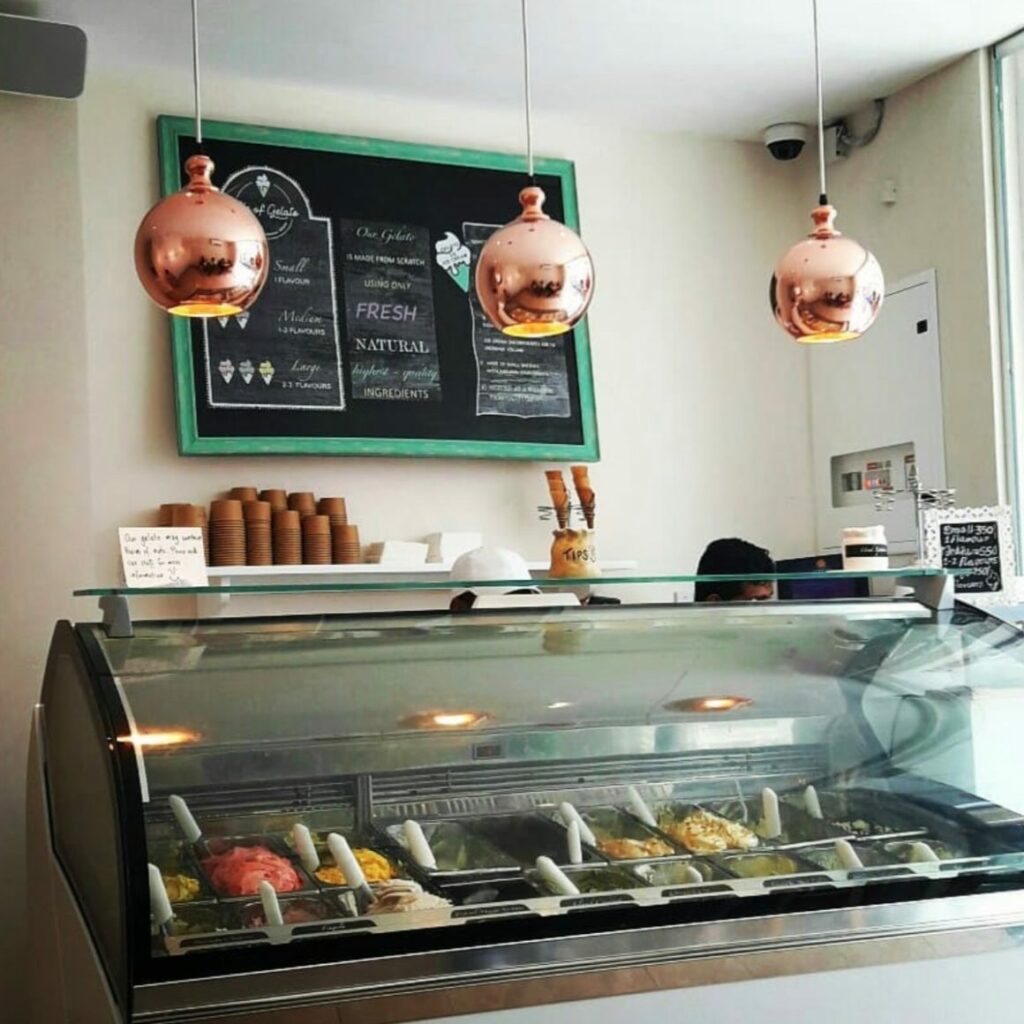 Isle of Gelato
Yummy ice cream 🍨 and super sweet interior. What is it not to love?
In Peddlar street you will find a selection og ice cream vendors selling home made quality. This is my favourite!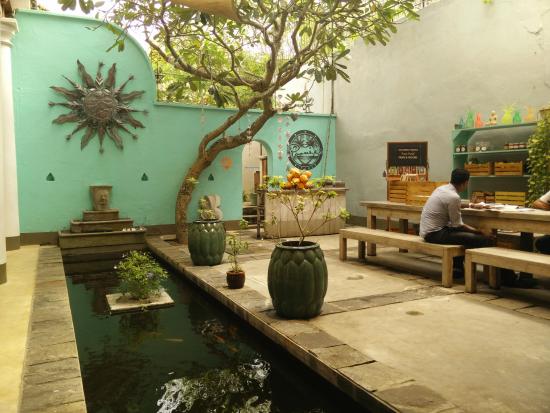 Poonie´s Kitchen
A small backyard restaurant serving light meals, bowls and more. A great place for lunch!
Thea place is so colourful and charming that you never want to leave!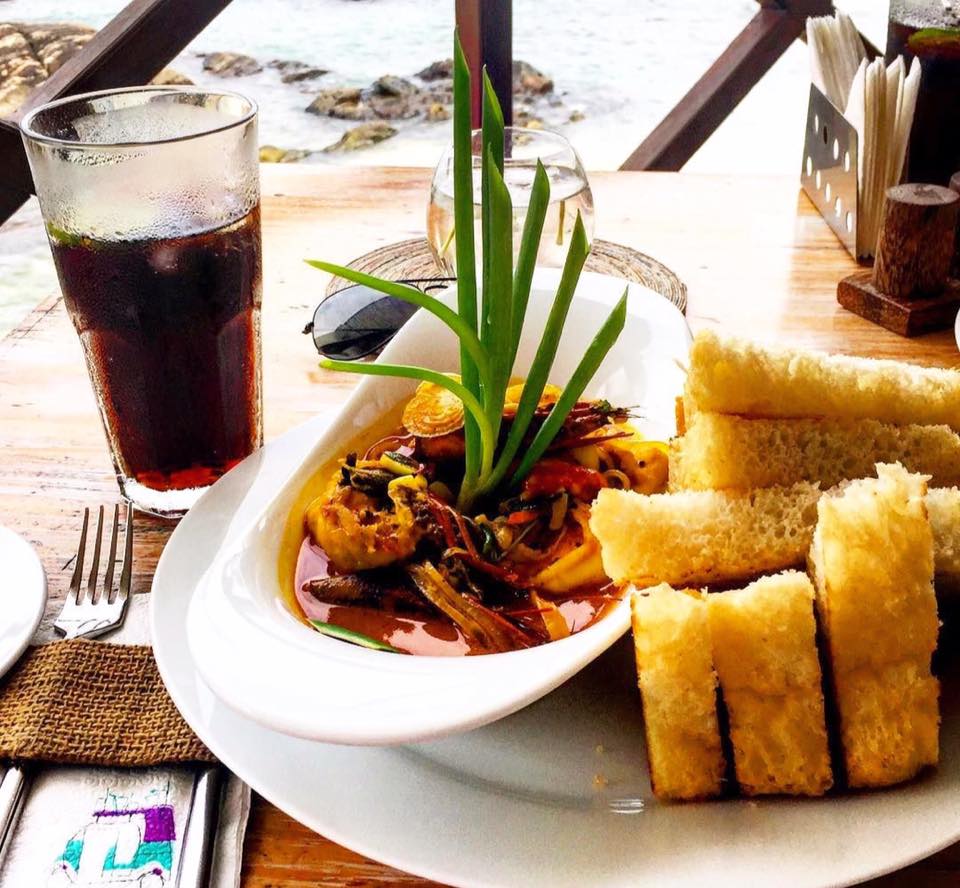 A minute by tuktuk
I keep coming back to this place. The location is perfect on the first floor of the "old dutch hospital", with sea view where you eat in open fresh air.
The food and drinks never disappoint and the service is friendly.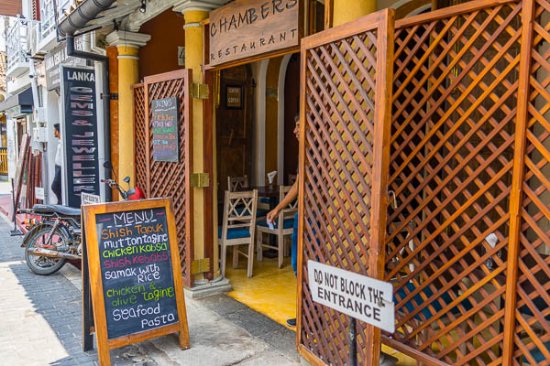 Chambers
A mix of food from Middle East and Sri Lanka. Delicious Hummus and a great selection of Mezes.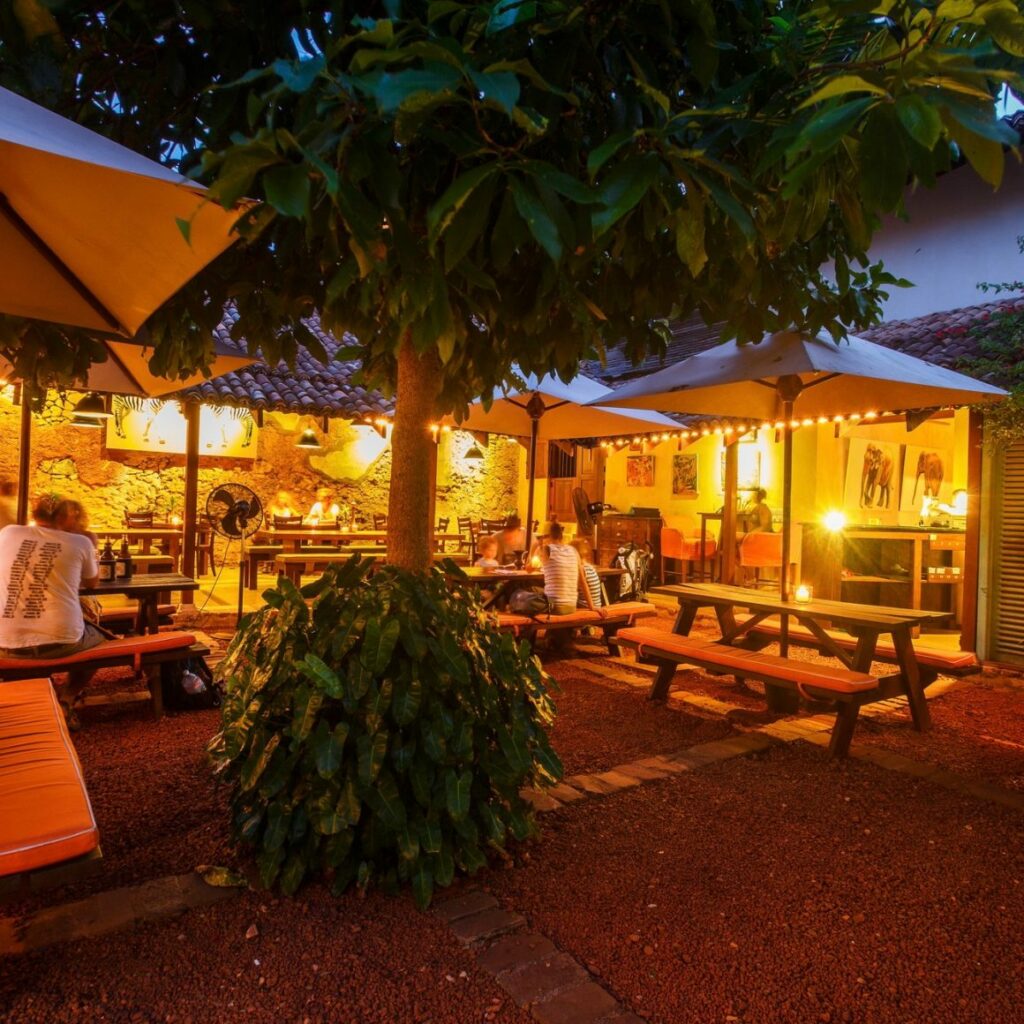 Fortaleza Restaurant
A lovely backyard setting, with rustic interior. The food is amazing and a good selection of drinks.
A favourite for many visitors!
A selection of shops with a great selection of art, interior and souvenirs:
TPC Store  (art, interior and clothes
Orchid House   (souvernirs and hand crafts )
Karma Collection  (beautiful interior shop)
Barefoot  (Popular shop with clothes, design, art  and interior
Stick No bills  (Cool retro Ceylon posters)
Old Dutch Hospital (shopping centre with a selection of art and jewellery shops)
Odel (clothes western style and souvenirs)
Most of these shops are located in Peddlar Street. Check our map for exact location.
Galle Fort Market :
If you are visiting Galle on a Sunday in the high season, make sure you find your way to Fort Square (see map) between 09:00 and 18:00. This is the time where different vendors meet to sell a variety of products, with a focus on ECO friendly and locally produced items.
Wood carvings, redesign, ceramic, jewellery, antiques and second hand clothes are some of the things you can find her. Food stalls sell local food and fresh juices.
How to get to Galle Fort:
From our hotel in Hikkaduwa:
Take a tuktuk – Price LKR 1500 one way.
A comfortable car with A/C and seat belts will cost from LKR 3000 upwards.
Travel to Galle by bus/train:
You can catch the local bus from just outside our hotel. The ride to Galle Bus station will take 30 minutes, and costs 50 LKR. From the bus station, you can walk 10 minutes to get to the Galle Fort. Or get a tuktuk from the bus station for LKR 200.
Train runs several times a day, from Hikkaduwa main train station to Galle Railway station. Buy Tickets directly from the station, but note that seats are not guaranteed.