The city to explore life, shop, try different cuisines, and experience cultural and historical landmarks. Here's a Colombo Tour Guide that will give you important local insider tips on Colombo.
Colombo is Sri Lanka's largest metropolis and commercial capital. It is located on the island's west coast and has a population of around 6.3 million. During colonial times, the city was a vital harbour for trade between Asia and Europe. Colombo is now a dynamic and bustling metropolis that provides a unique combination of modernity and history.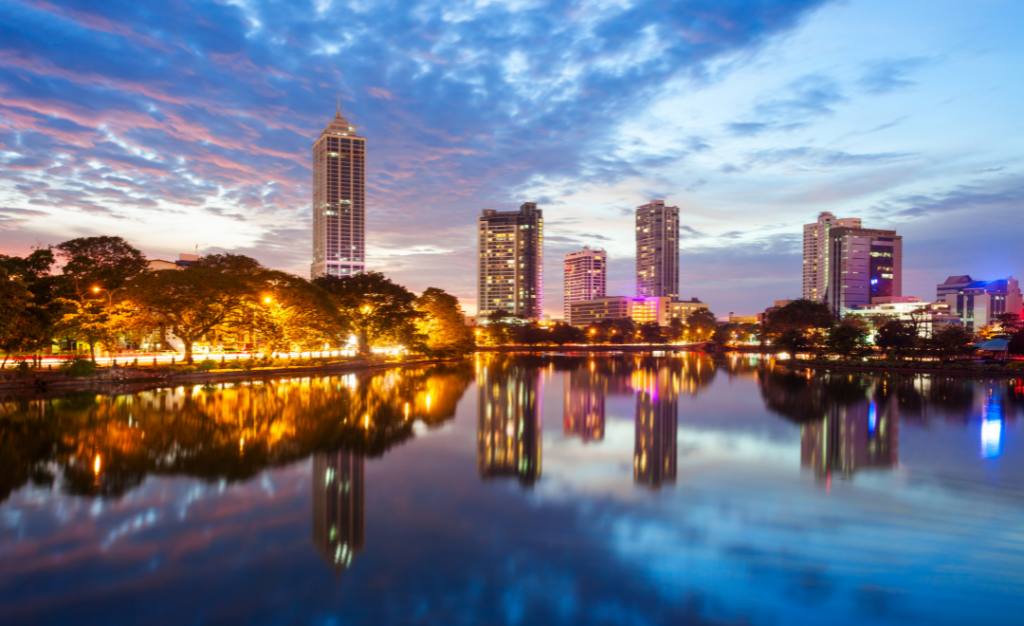 Cultural Diversity in Colombo
Colombo has a strong Sinhalese population, followed by Tamils, Muslims, and Burghers. The Sinhalese are the most numerous ethnic group in Colombo, accounting for more than 41% of the total population. The city is also home to a considerable number of European expats. The variety of food, festivals, and rituals observed in Colombo reflects the diversity of cultures and traditions.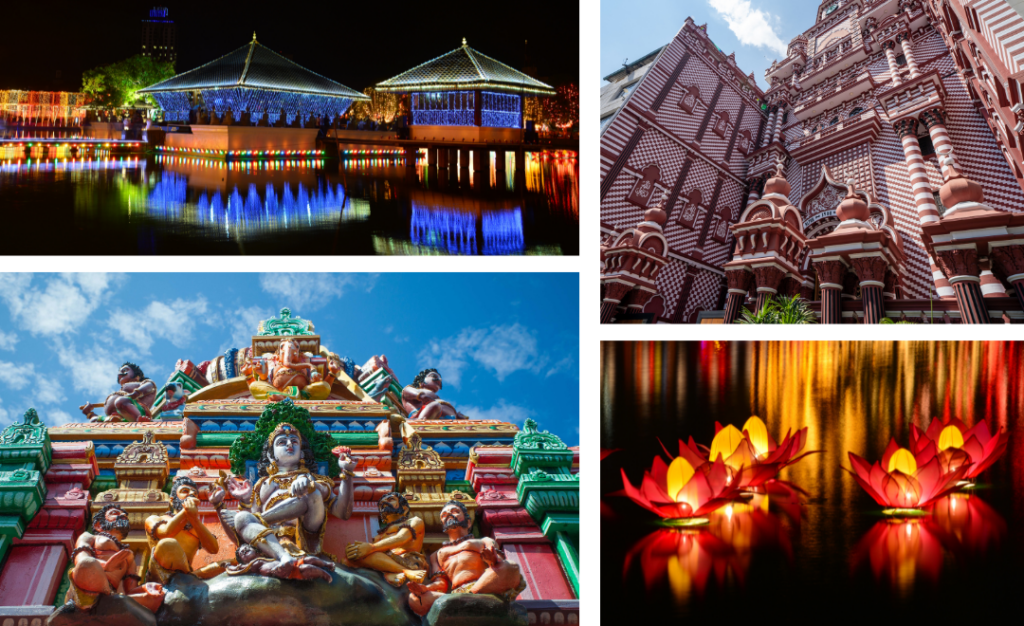 Colombo, Sri Lanka's capital city, is a bustling and exciting destination with something for everyone. Here are the top five sites to visit in Colombo, restaurants to dine in, and places to do shopping when you tour Colombo.
Top Five Places To Visit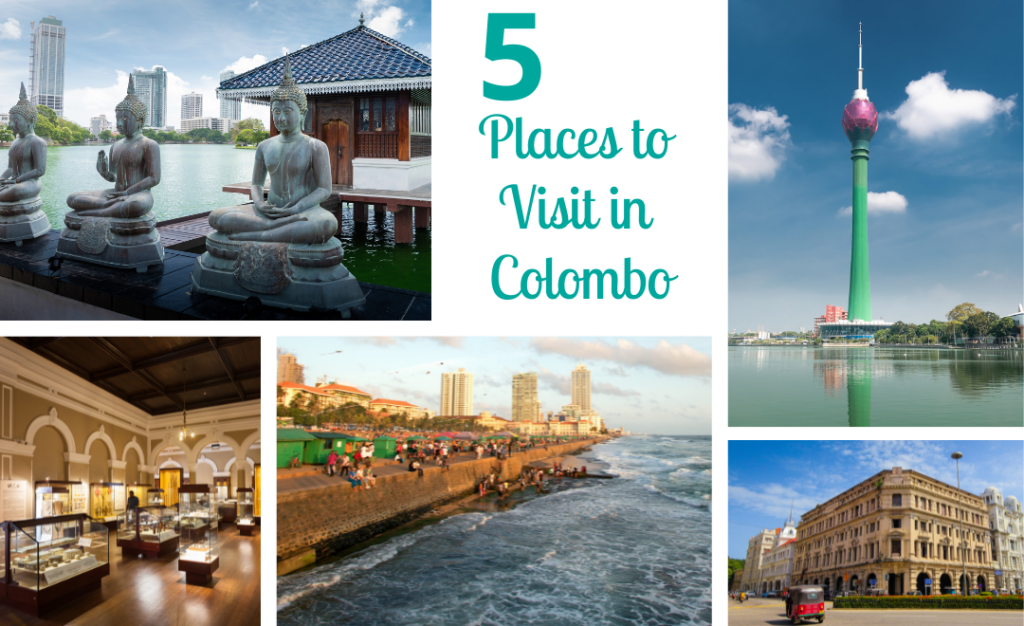 Gangaramaya Temple: Located in the center of Colombo, this historic Buddhist temple is noted for its spectacular architecture and religious significance.
Galle Face Green: This famous promenade overlooks the Indian Ocean and is ideal for relaxing, kite flying, or watching the sunset.
The National Museum of Colombo: Includes a large collection of Sri Lankan antiquities, such as art, weaponry, and jewellery.
Colombo Lotus Tower: This landmark structure gives breathtaking views of the city and is a must-see for architectural enthusiasts.
Colombo Fort: Built by the Portuguese in the 16th century, this ancient fort operated as an important trade center.
Top Five Restaurants to Dine
Ministry of Crab: Ministry of Crab is a well-known seafood restaurant in Colombo known for its delectable crab dishes. The menu includes Sri Lankan-inspired seafood delicacies such as crab curry, garlic chilli prawns, and calamari.
Nihonbashi: A Japanese restaurant that serves sushi, sashimi, and other traditional Japanese dishes. Nihonbashi is known for its fresh ingredients and distinctive flavours, and the restaurant features a sushi bar as well as private dining rooms.
The Lagoon: Located in the Cinnamon Grand Hotel, The Lagoon serves a variety of seafood dishes, including lobster, prawns, and fish. The restaurant features an open kitchen and a slick, modern atmosphere.
Barefoot Garden Café: Located in Colombo 3, this one-of-a-kind café is tucked in a magnificent garden and provides salads, sandwiches, and smoothies, among other healthy and vegetarian options. The café also offers a gift shop where you can purchase handcrafted items and presents.
Upali's by Nawaloka: A restaurant serving traditional Sri Lankan cuisines such as hoppers, string hoppers, rottie, curries, and other regional delicacies. Upali's is known for its unique flavours and welcoming atmosphere, offering indoor and outdoor eating.
If you've been touring Colombo and find yourself craving some fast food, you're in luck! 😄 There are plenty of alternatives in the city, including popular franchises like KFC, McDonald's, Burger King, and Pizza Hut, as well as traditional Sri Lankan snacks and street food such as kottu roti, samosas, and vadais.
Top Five Shopping Places
Odel: A well-known department store in Colombo 7, Odel offers a wide selection of high-quality apparel, accessories, and home design goods. The business is noted for its pleasant customer service and modern and roomy design.
Majestic City: Majestic City is a major retail mall in Bambalapitiya with over 100 shops and is a one-stop destination for fashion, gadgets, and entertainment. There is also a food court and a movie complex at the mall.
Arcade Independence Square: A boutique retail mall located in the historic Independence Square complex that showcases a variety of local and international brands. The mall also features a food court and a rooftop bar with panoramic views of the city.
Laksala: A government-run store that shows and sells traditional Sri Lankan handicrafts and souvenirs. It's a terrific location to get one-of-a-kind and original presents. The business has multiple sites across the city, including one at Galle Face, a popular tourist destination.
The Good Market: A weekly market held on Saturdays at Battaramulla's Diyatha Uyana Park, The Good Market has a variety of merchants selling organic and locally produced food, handcrafted crafts, and sustainable items.
Travelling in Colombo – It's like playing a game of 'how many tuk-tuks can fit on one road'
While Colombo has a lot to offer visitors, there are some drawbacks to consider when you are traveling to Colombo. It's is a bustling city with significant traffic, particularly around rush hour🚦. This might make getting around the city more difficult and add time to your commute. Like many other major cities, Colombo suffers from pollution, notably air pollution. This is especially visible during moments of high traffic. Furthermore, Colombo has a higher cost of living than other cities in Sri Lanka. This can make lodging, meals, and transportation more expensive than in other sections of the country.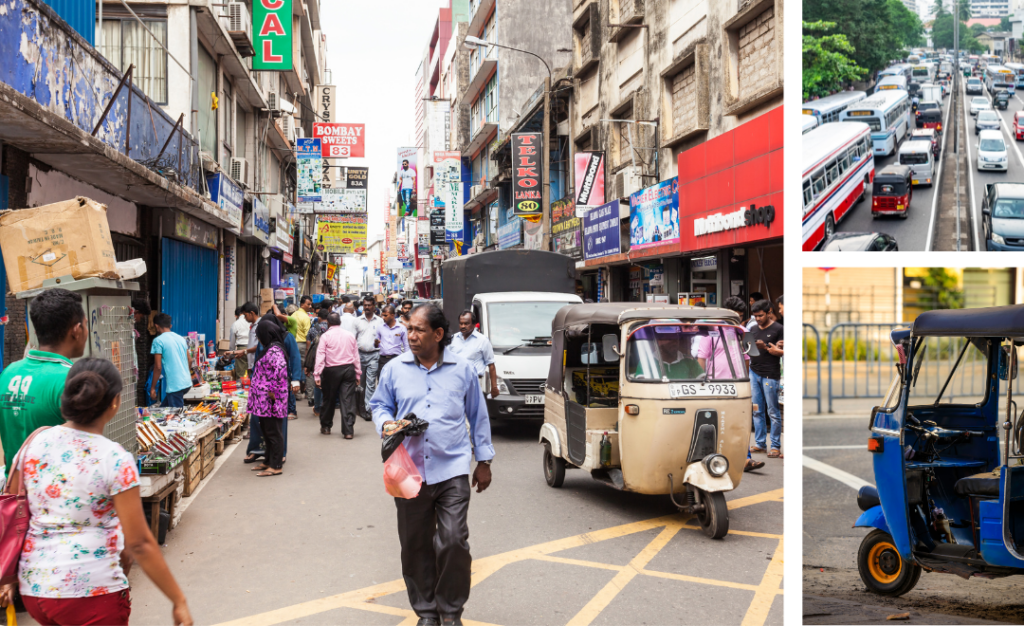 Every city has its own distinct personality, and Colombo is no exception. Perhaps it's the presence of street sellers selling king coconuts or the way people refer to their pals as "machang."
Despite these challenges, Colombo is a significant business and cultural center in South Asia, attracting visitors from all over the world. The city has a special charm and character due to its combination of numerous cultures and customs. It also features a diverse and welcoming populace, making it an intriguing and exciting place to visit or live.
The beach in Sri Lanka is like a warm hug from your grandma—comforting and peaceful.
To put it lightly, the beach in Sri Lanka outperforms Colombo because it isn't just a concrete jungle rife with traffic, noise, and pollution. Instead, you'll find a natural paradise with smooth beaches 🌊, turquoise lakes, and swaying coconut palms in the breeze 🌴. You may also enjoy fresh seafood, sip coconut water, and work on your tan while getting away from the hustle and bustle of the city. So, unless you prefer booming horns and hair-raising tuk-tuk rides, 🛺, the beach is the place to go!
If you are looking for a tranquil and restful holiday, a coastal location in Sri Lanka may be a better option. Sri Lanka has several lovely beaches, including Hikkaduwa, Unawatuna, and Mirissa, where visitors may enjoy swimming, snorkeling, and diving.