As you have gotten an overview of Hikkaduwa, and are ready to go out explore, this is to give you an idea of things to do in Hikkaduwa and surrounding areas:
Because Hikkaduwa does not only offer beautiful beaches, great snorkeling opportunities, huge turtles and a laid back environment. There are plenty of things to do in Hikkaduwa that will let you get to know Sri Lanka even better.
Things to do in Hikkaduwa:
Watch the Locals Surf
Hikkaduwa is definitely known as a surfing town. There are plenty of surfing schools willing to teach you a thing or two. However, these awesome surfing instructors also have to surf somewhere, and usually, they hang out where the bigger waves are. You do not have to go far from where all the surfing schools are located before the waves starts to get bigger and being able to catch a wave gets harder (at least for us beginners). It is quite entering to watch these surfers trying to catch waves. Grab some lunch by the beach or just hang out for a minute, while you admire these awesome surfers. If you are lucky you might witness some local surfing competitions too.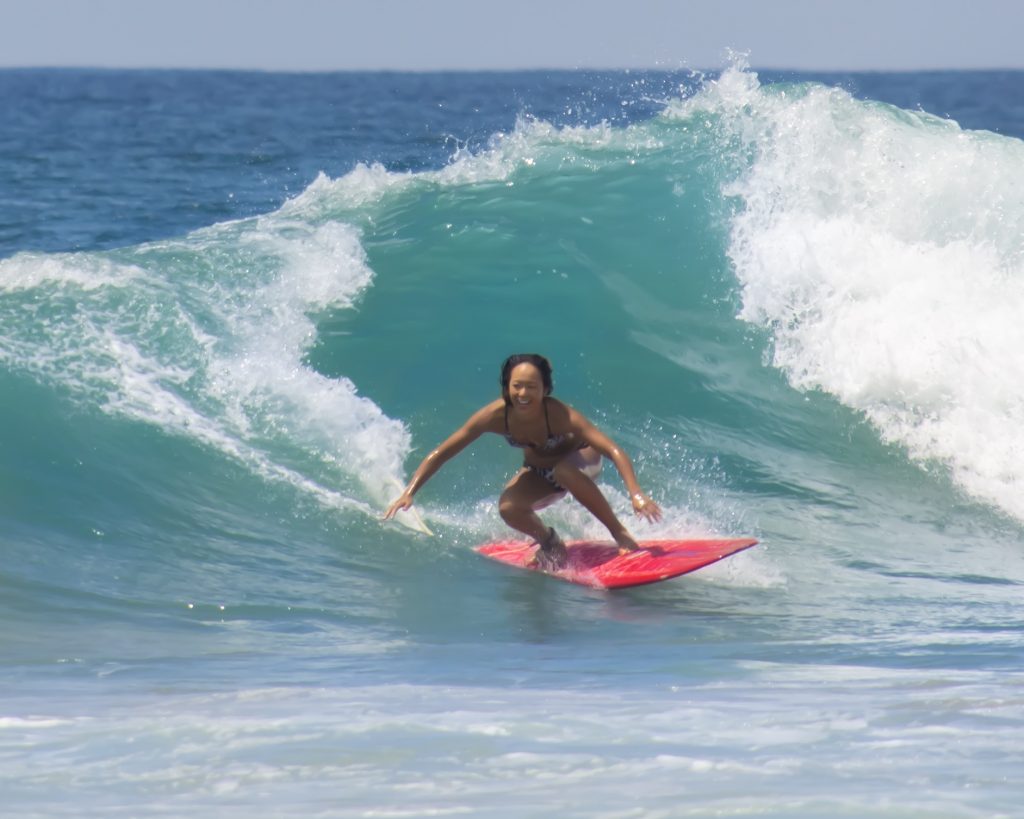 Food With a Charm
The laid back surfers have definitely had an effect on Hikkaduwa. The relaxed atmosphere can be found in local stores and restaurants. There are plenty of restaurants going for their own charm. Salty Swamis is an example of this and is a spot you can definitely find a mix from surfers to backpackers, to your average tourist. These restaurants have their charm and definitely gives you a different experience than you regular restaurants. Thambili Cafe is another place with a laid back atmosphere, located right next to At Ease. You should also try out a rice and curry class, either at a restaurant or for a more personal experience with a local family at their house.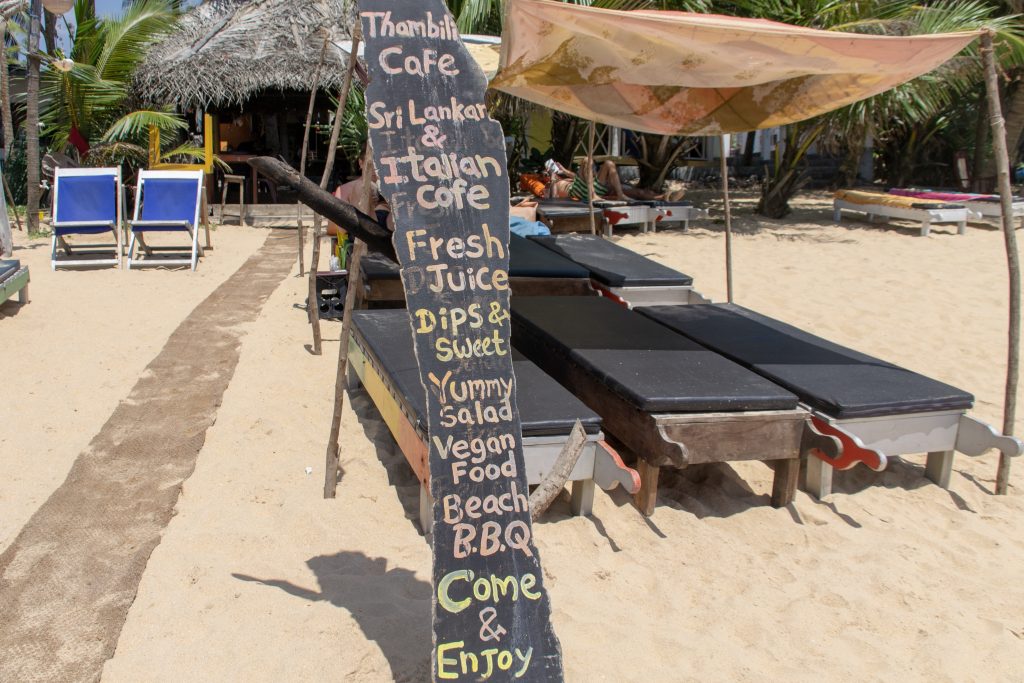 Turtle Hatchery
The sea turtles can be found in the open ocean and along the coast. Unfortunately, these species are endangered, as they have been targeted for their eggs and shells for decades. The sea turtle in Hikkaduwa can be found along the beach, but also at the local Turtle Hatchery.
The Hatchery displays the process of the initial egg to their release back into the ocean and are working hard to build up the local sea turtle population. They also take care of injured turtles and work to rehabilitate them to release them back into the ocean.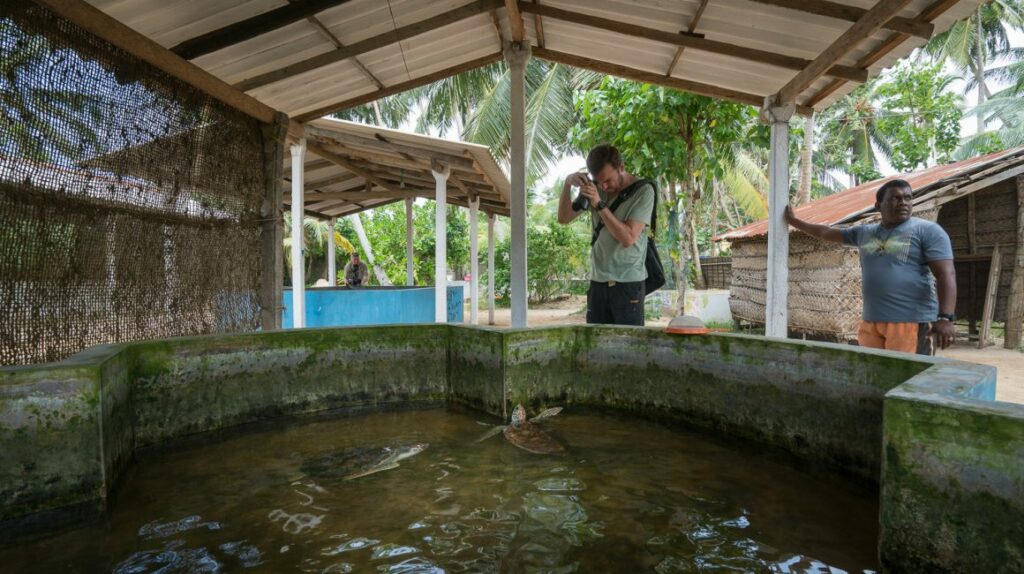 Kumarakanda Maha Viharaya
This temple is located on a small hill not far from the hotel. The building itself has taken influence from the Dutch. It is one of the most beautiful Buddhist temple in the area, all covered in white. It is a great opportunity to get a glimpse of everyday life in Hikkaduwa, as it is not fully discovered by tourist yet. Do not forget to show respect to the locals and dress modestly, knees and shoulders should be covered.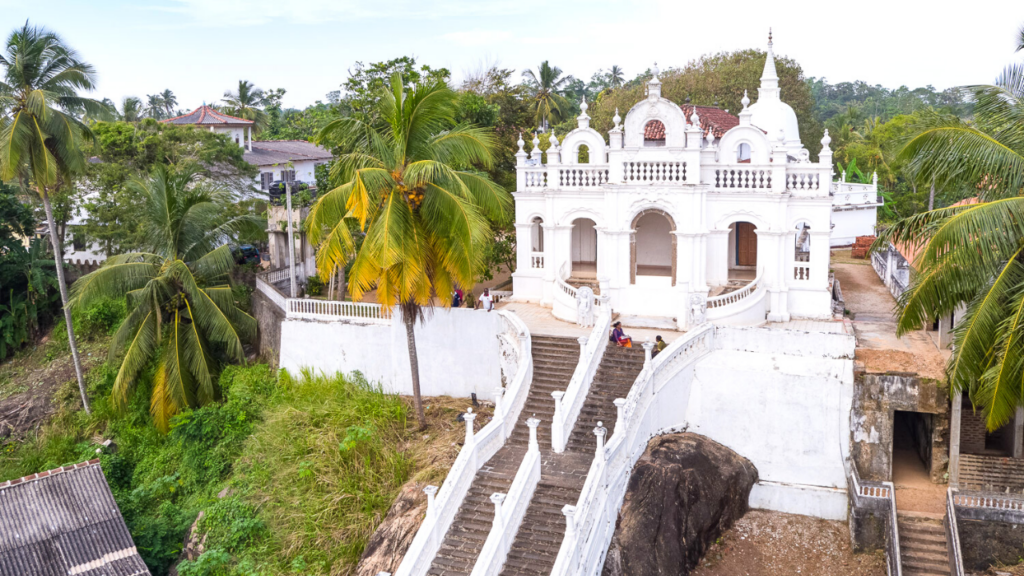 Sunday Market / Fish Market
Both the Sunday market and the fish market is another excellent opportunity to get a glimpse of the local life. The markets are attended for the most part by locals looking for their daily or weekly groceries. At the Sunday market there are a wide variety of things offered. However, for the most part, you will find fresh vegetables and fruit. The best time to attend is early in the morning around 9:00 A.M. On the other side of town, you have the fish market. Here you will find the local fisherman trying to sell their catch of the day. The market is quite energetic and has quite a lot going on. All while happening quite early in the morning, so no time for sleeping in.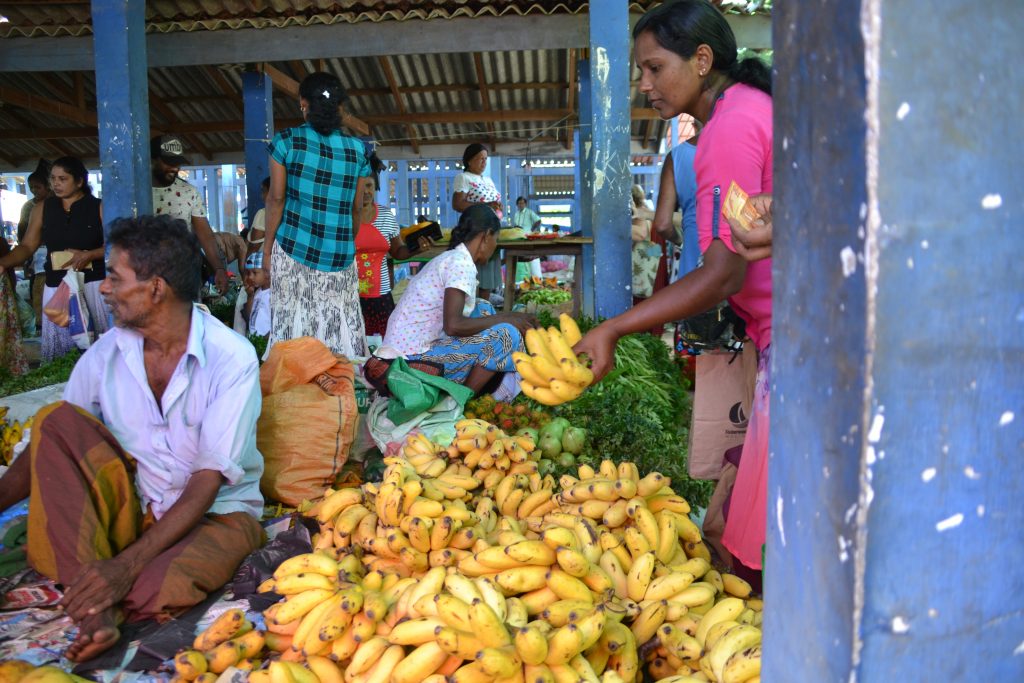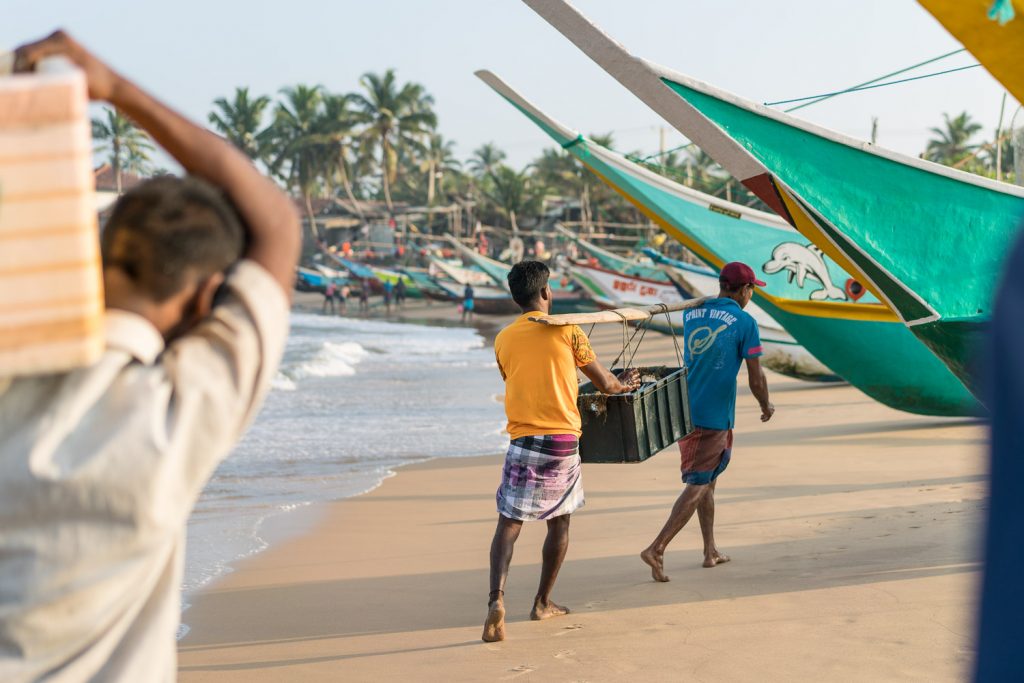 Galle
If you are staying in Hikkaduwa, a day should definitely be spent exploring the town of Galle. Here you can find Galle fort, an important architectural heritage monument. There is also plenty of restaurant, cafe, art galleries, small local clothing, and souvenir shops. It is a perfect spot to get some more action, and get away from the laid back Hikkaduwa for a couple of hours.
Read more about things to do in Galle Fort HERE👇
While you are in the area you should go watch the traditional stilt fisherman, located along the beaches in the area.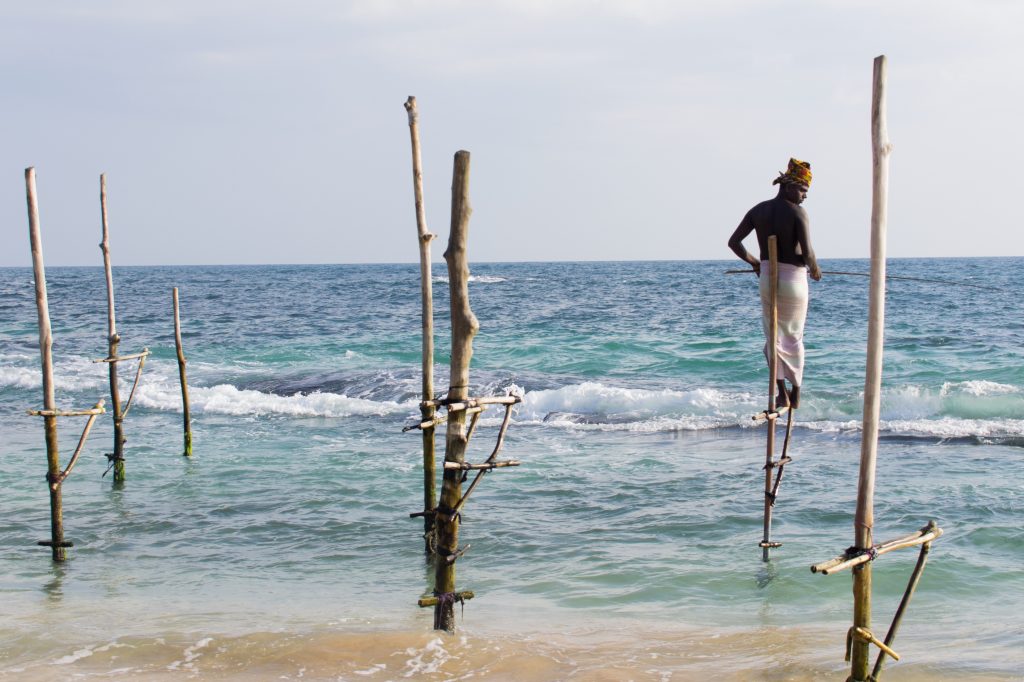 Private Boat Ride On the Lagoon
Experience a traditional Sri Lankan Catamaran Boats on the lagoon. There are no engines, and therefore it makes for a calm and nature-friendly activity. This is perfect activity for the evening and there is plenty of animal life in these areas. Look for the water monitors and bats as you cruise on the water. The guides will give you background information as you explore the area. There is also an ancient Buddhists Temple in the area.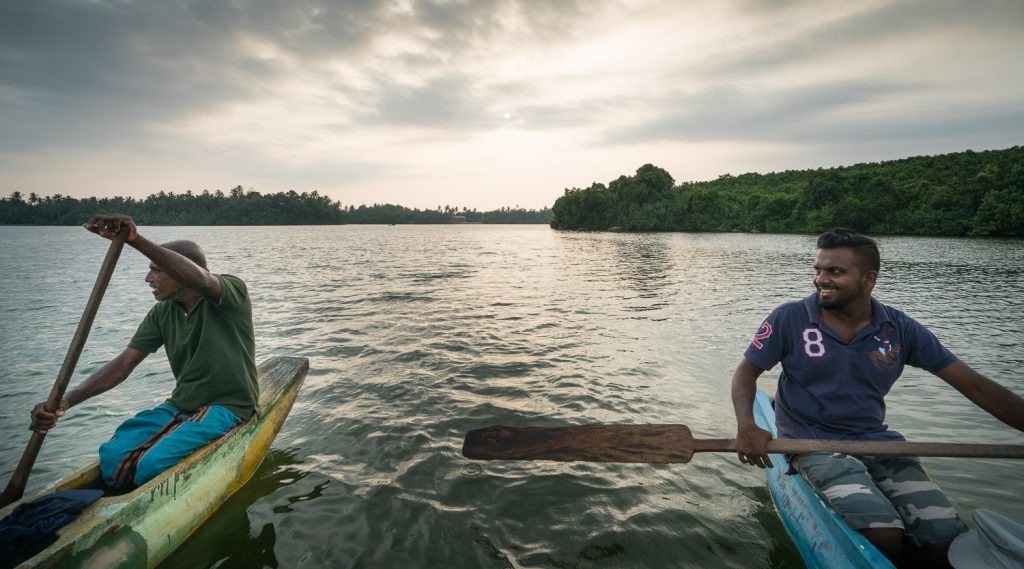 More information about tours we arrange in Hikkaduwa:
5 reasons to visit Hikkaduwa: