This week England´s cricket team is in Sri Lanka. They are playing against Sri Lanka in Galle International Stadion.
Ticket´s been sold out for a while, and the town is full of British supporters these days. We also have som guests from the "Barmy Army" at the hotel this week. And they made sure we know they are here: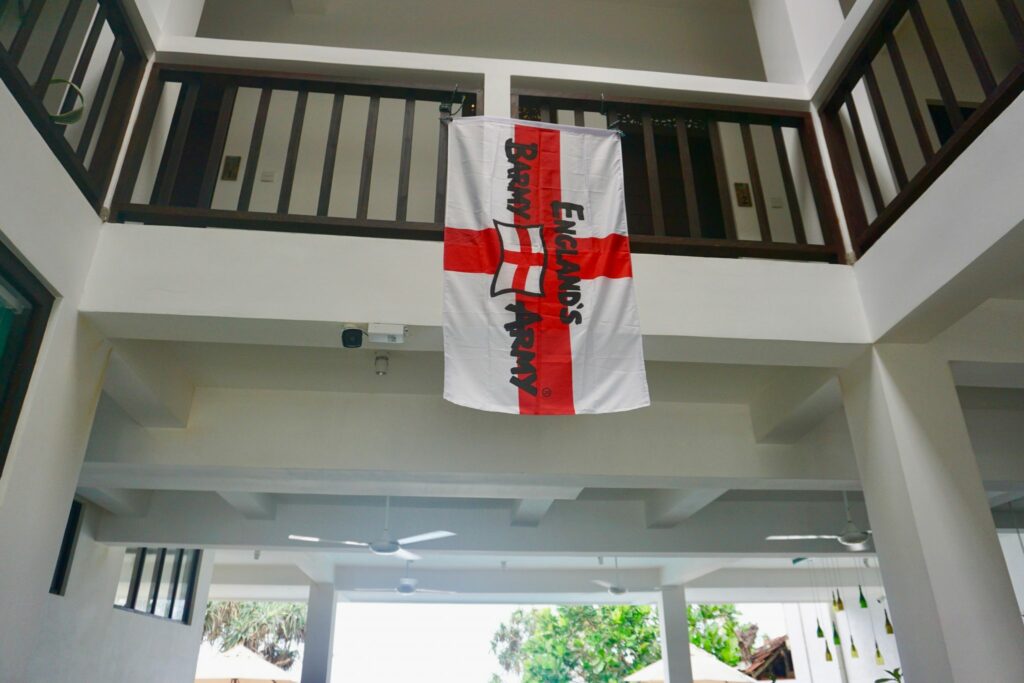 Go England! Go Sri Lanka!
Read more from BBC´s reports HERE.
Or from Sri Lankan Daily Mirror HERE.