In March every year we host a Yoga retreat here in Hikkaduwa 🧘 Yoga Beach Holiday!
Yoga teacher, Wenche Krag Beard from Yoga Life Studio, together with Annette Rosfjord have chosen At Ease Beach Hotel, and Hikkaduwa as a setting for the ultimate combination of Yoga and beach life.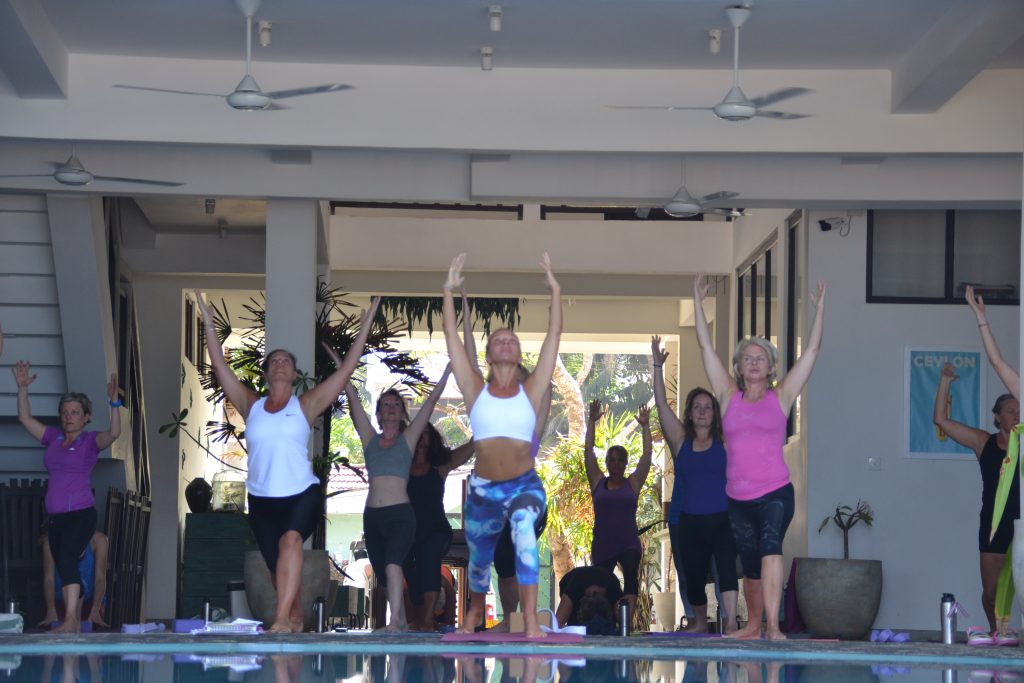 Every morning, Wenche lead her yoga classes in the shade in our restaurant or on the beach. We served healthy breakfast, fresh fruits and Tambili Cocunuts and traditional Sri Lankan dinners in the evening.
The food at the Yoga retreat:
The hotel have arranged special dinners and breakfasts so they can get a taste of the local cuisine. Throughout their stay they have had a wide variety of local Sri Lankan foods. Such as string hoppers, egg hoppers, coconut roti, curd and trickle and of course the many variations of rice and curry. They have gone to Mangrovia, where they can learn how to make the local rice and curry. They were showed step by step and of course have the opportunity to taste it. Mangroovia restaurant is located by the beautiful lagoon in Hikkaduwa. It is quite the experience being there when the day turns into night. It is easy to get distracted and therefore making it hard to remember all the steps for when you get home.
Some days the participants got Ayurveda treatments, went to a luxury Spa in Galle, or they went sightseeing in the Hikkaduwa area. One evening we arranged a cooking class, took some of the ladies to the Sunday vegetable market, and they also went shopping on their own in town. Hikkaduwa has so much to offer, so there was enough things to fill the time between yoga classes.
Events we arranged these years:
Rotty Cooking in the restaurant: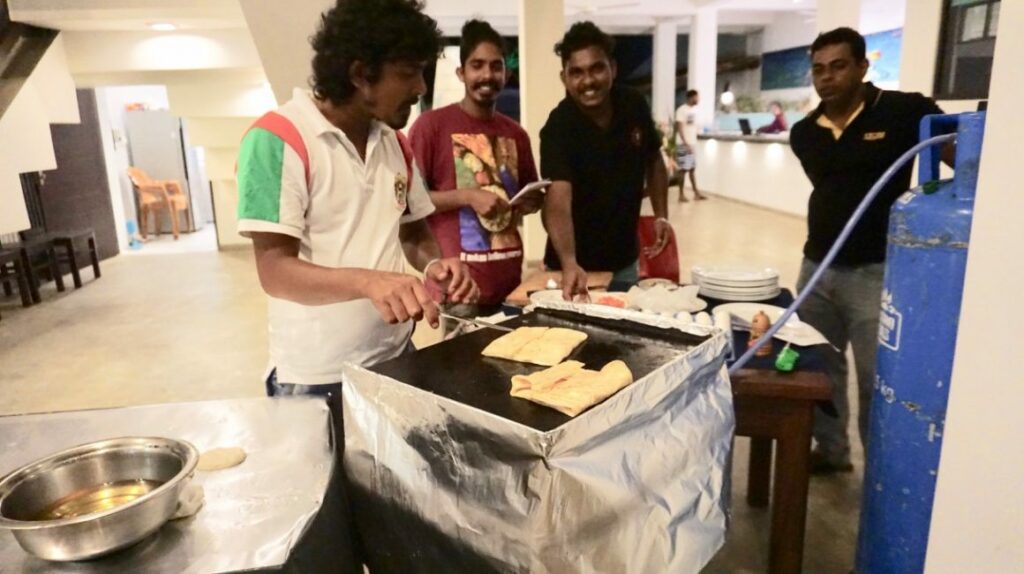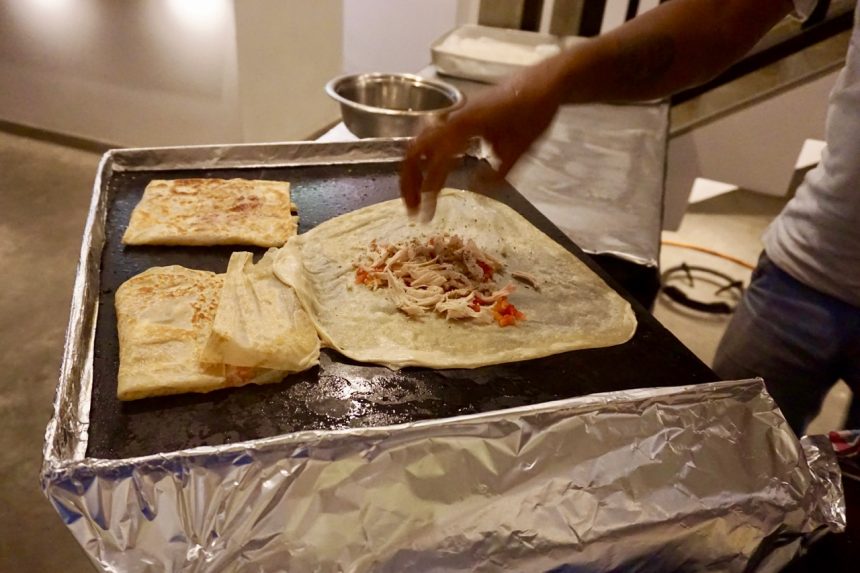 Roti Shops are common here in Sri Lanka. It is the most popular street-food and make delicious evening snacks. Rotis can be filled with just about anything. Chicken, vegetables, cheese, avocado, onion, spices or curry. Yummy!
Not only Yoga – also experiences:
Through Norlanka Travels we have arrange different day trips. Madu River was on the itinerary where our guest had the opportunity to see how cinnamon is made, walk through a local temple and receive a blessing by a monk. While cruising on the river you might have the opportunity to see the beautiful wildlife that surrounds the area. Everything from local birds, water monitors, monkeys and maybe even crocodiles. Lucky for us we have the opportunity to see it all. A stay in Sri Lanka is not complete without a visit to the old town of Galle. Therefore a afternoon was spent there exploring the fort. The special architecture and the local shops and the unique restaurants shows a completely new side of Sri Lanka.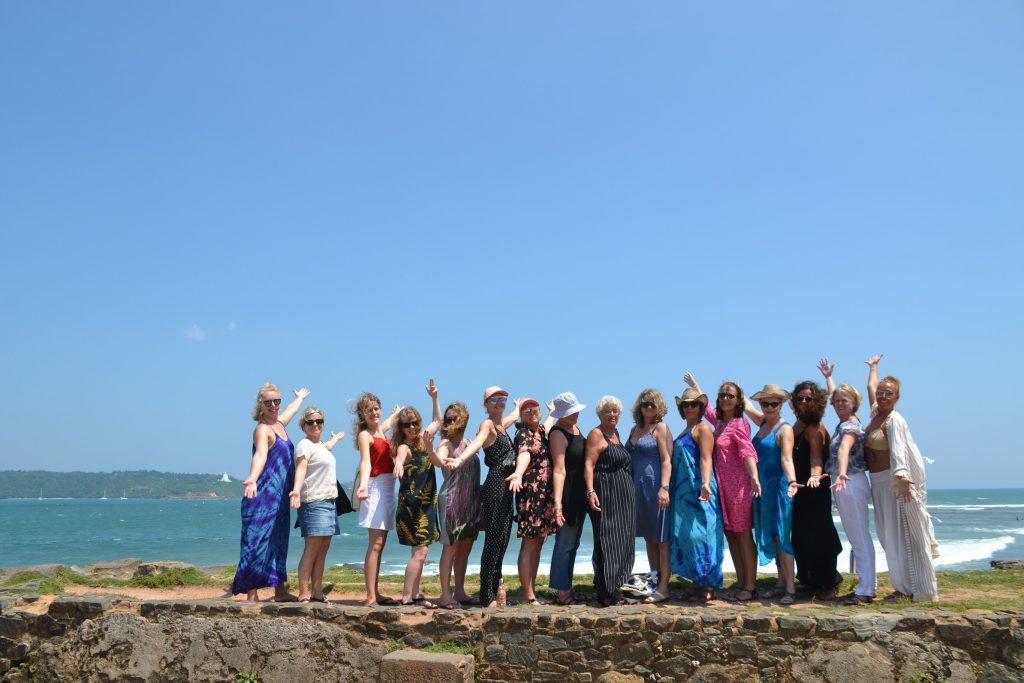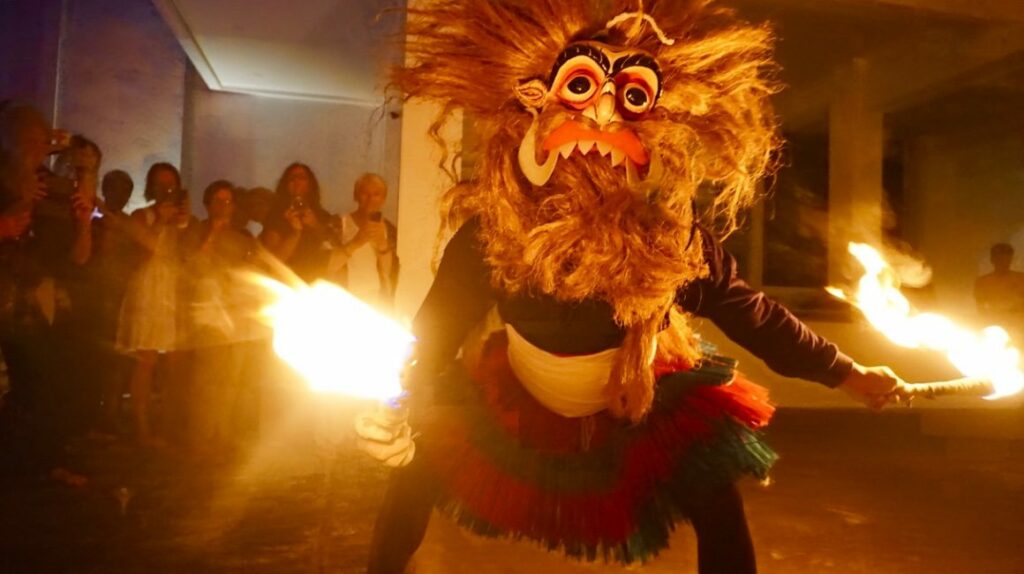 A special dinner was arranged at our hotel for the last night. To start the night off traditional Sri Lankan dancers were invited. They preformed Devil and Peacock dance. Our guest got a little nervous when they started To dance with the fire. A barbecue dinner was served at the beach, before the evening ended with our guest releasing paper lanterns into the star filled night sky.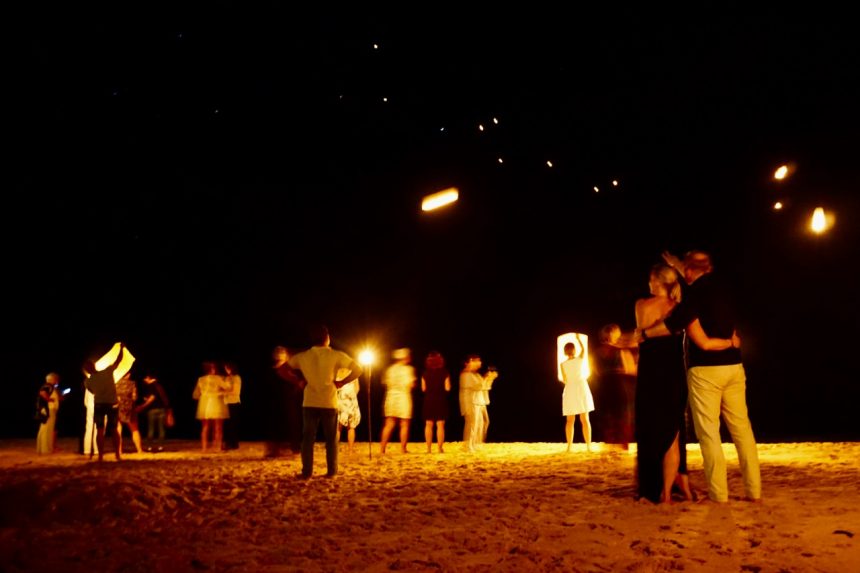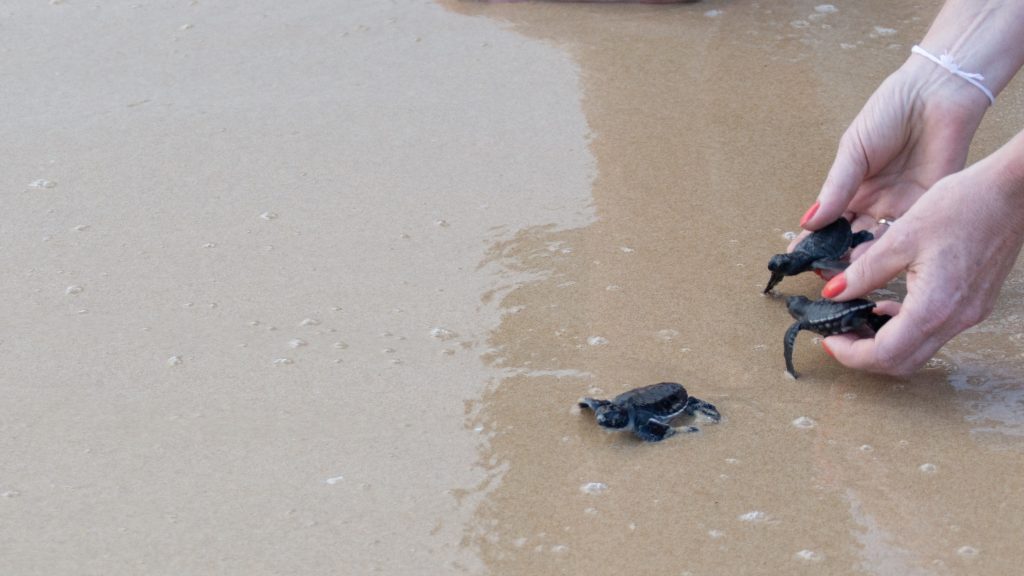 The highlight for many was visiting the local turtle hatchery in Hikkaduwa. Here they take in injured turtles to rehabilitate them and watch over turtle eggs. While the sun was setting these lovely ladies had the oppertunity too release some of these baby turtles back into the ocean. An unique experience that they will definitely remember when they go back home.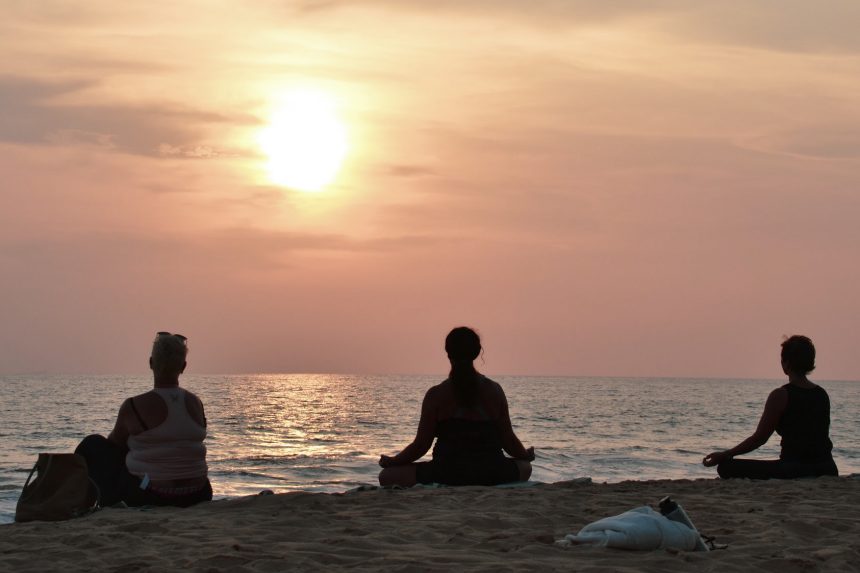 Of course during a yoga retreat there as to be some yoga too. In the mornings Wenche held yoga sessions for the group, a great way to start the day. Thambili were served as refreshers after the morning yoga. As coconut it is filled with electrolytes, it is nature's own energy drink. Sri Yoga Shala was also on the intinarty, for a day in the jungle practicing yoga. As Sri Lanka has some beautiful sunsets, combined with the big quiets beach outside our hotel, sunset yoga was also arranged.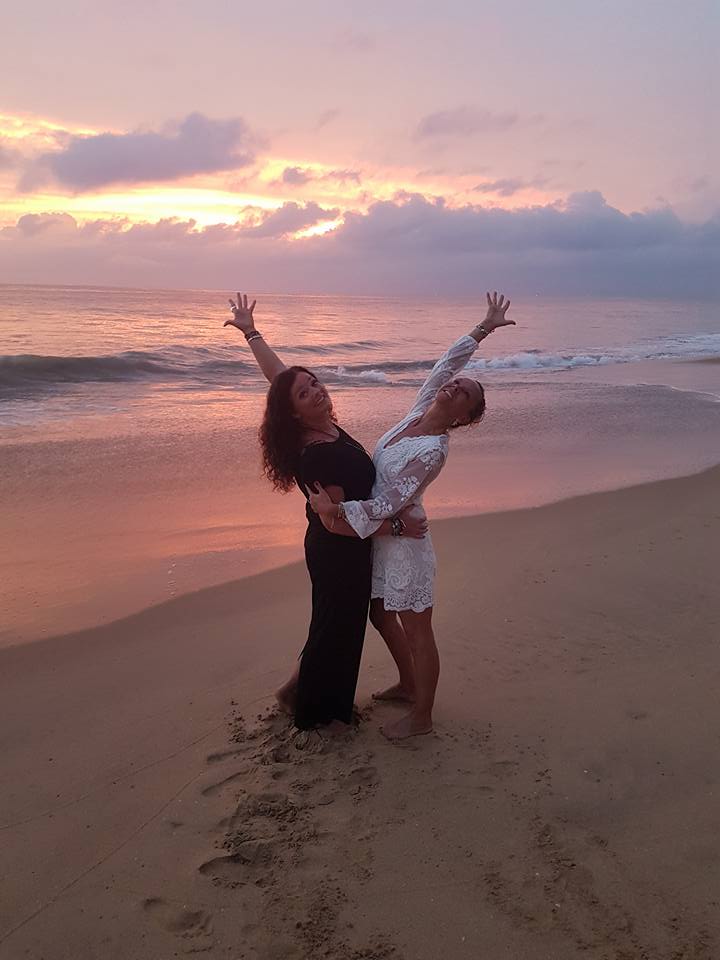 Join the yoga retreat next year!
Wenche and Annette are arranging the same Yoga retreat @ At Ease Beach Hotel next march.
If you are interested to hear more about this contact Annette on Facebook, or Wenche at Yoga Life Studio.
You can also send a mail to info@localhost, and we will give you more information when the dates and program is ready.