Red Bull is sponsor of a surf competition here in Hikkaduwa next weekend.
Ride My Wave returns to the southern coast of Hikkaduwa for the 3rd edition in 2018 from the 07th to the 09th of December!
Red Bull Ride My Wave is a professional surfing competition managed and judged by the Association of Surfing Professionals. The event is open to both local and international surfers, and anyone who has a passion and the skill to take on Sri Lanka's cool but challenging waves!
#RedBullRideMyWave
Surfers from all over the world will compete against each other to own the title 'King of the Wave' with three days of spectacular action, Sri Lanka's southern coastline will put surfers to the ultimate test in an action-packed competition.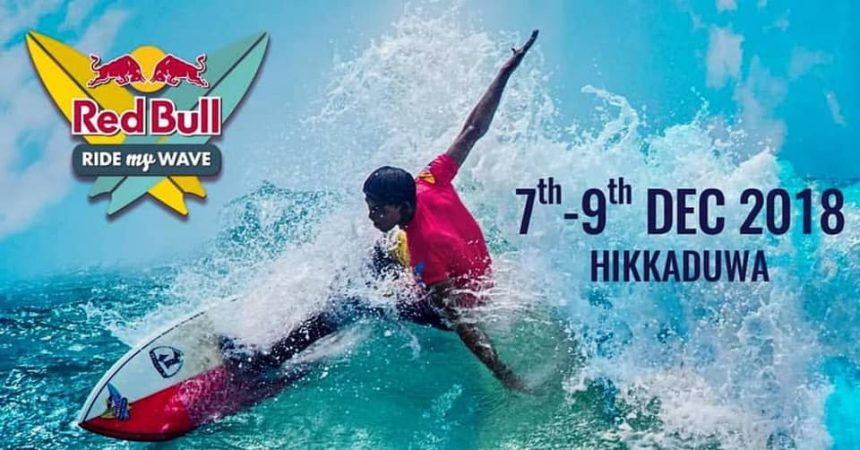 (photo: https://www.redbull.com/in-en/events/Red-Bull-Ride-My-Wave-2018)
This information is from their website and Facebook-page: