😊 Thank you to the two Girls from Finland who wanted to share their adventure to Adam´s Peak with us: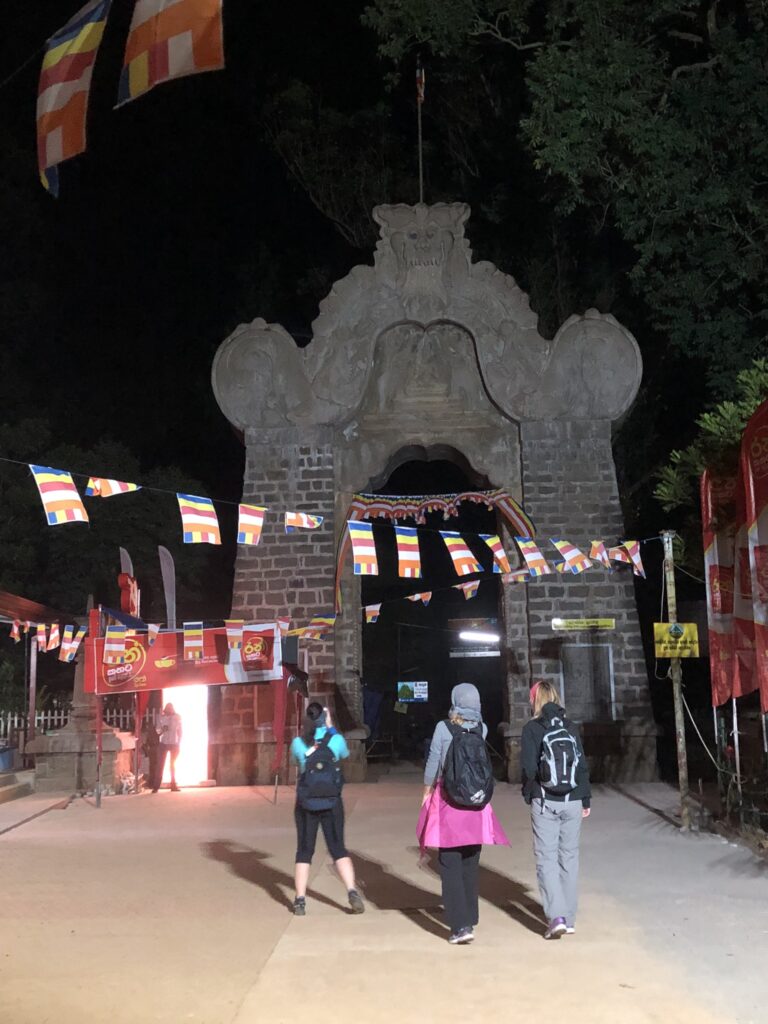 Our adventure to Adam´s Peak:
Before arriving to Sri Lanka we had 2 main things on our bucket list: To go one of the most beautiful train routes in the world and to hike to the top of Adam's Peak.
We did not know much on how to organise the trip and we therefore asked for help from the hotel owner. We did not even realize what a relief it would be to get a package from the hotel with everything included at an affordable price. All were included: a safe and kind driver, the train tickets, hotel room, a guide for the hike, a dinner and breakfast and a wonderful experience to share.
Thank you to At Ease – for arranging this tour 👍
Tour start with transport to Ella
We started our trip on Thursday morning at 6 am. Our driver picked us up from the hotel lobby. We started the drive to Ella, where we would catch the trains from. Our driver bought our tickets for us at the station and waited with us until the train arrived.
The train trip was more than a wonderful experience. We saw some tea plantations, the countryside of Sri Lanka, locals waving at us and the bridge that has been shown in so many of those famous pictures.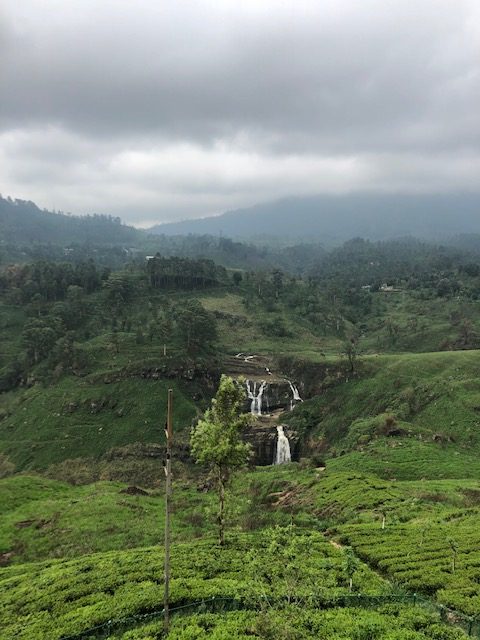 When we reached the Nanu-Oya station we had an agreement with our driver that we would meet him outside the station. Already when our train stopped we were able to see our driver waiting.
We started the drive towards our hotel where we would stay the next night, which was already booked for us. During the drive our driver showed us some beautiful places and things like waterfalls and little Adam's Peak. The drive lasted about 4 hours, because we stopped to eat and we also bought snacks for our hike the next day.
We reached our hotel in the evening, where we had dinner. After this we needed to get some rest, because our plan was to wake up at 1:45 am and meet our personal guide at 2 am in the hotel lobby.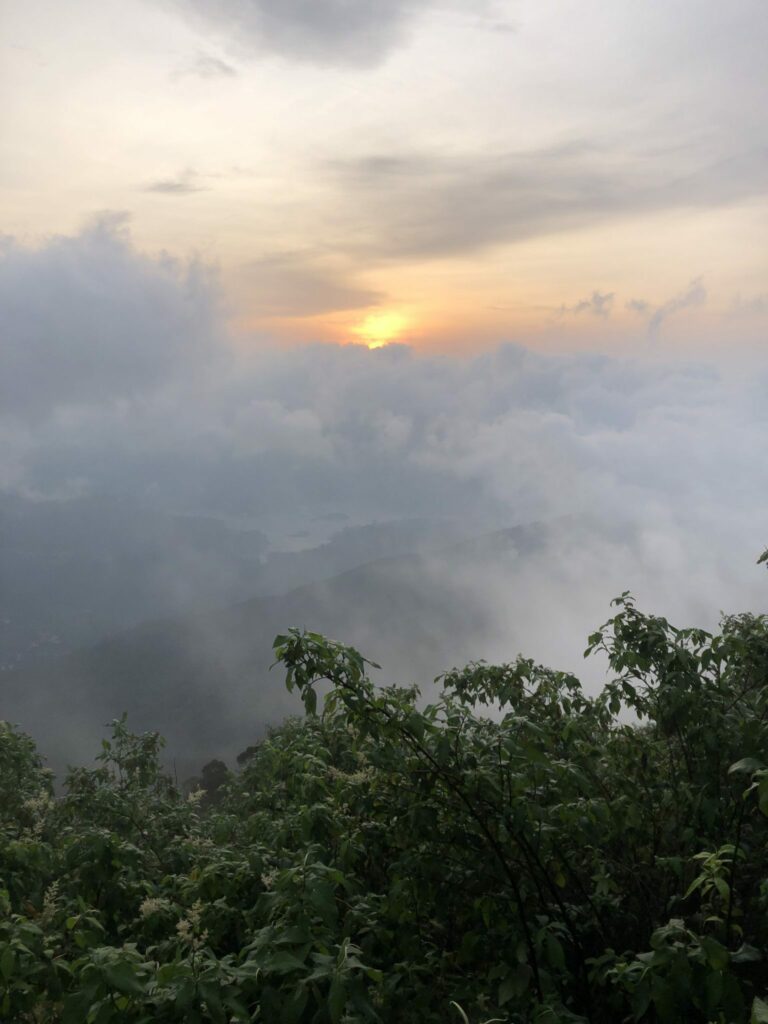 We were able to rent rain jackets from the hotel and oh boy it was so good advice from the hotel staff. When we started hiking the weather was good. There was no raining and the temperature was 15-20 Celsius. The first couple of kilometres was easy, there were not so many stairs and a there were a couple of shops along the way, but they were all closed this early.
After a couple of kilometres we started the harder part. Some of the stairs were quite high so we needed to be careful. Our guide had a flashlight with him, so when there were parts that did not have any light, we were able to continue hiking.
The last kilometers was super steep, but luckily there were handrails. We reached the top a little before 5 am. On the top, the weather was super rainy and windy. Our guide told us it would be better to go a little bit lower to one of the shops, where we could wait for the sunrise. There we got some coffee and had opportunity to rest a little.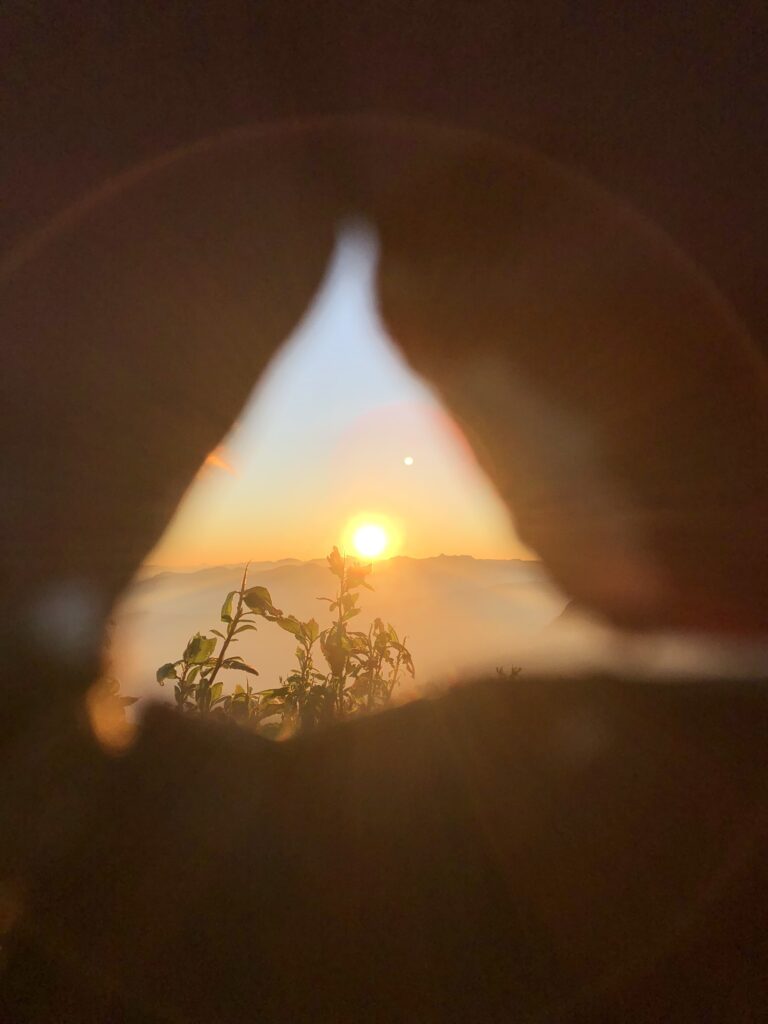 About 6 am the sun started to rise. Unfortunately, this morning did not have the best conditions, because the sunrise lasted for about a minute. It really did not matter, because we got a couple of stunning pictures and videos.
After that, we started our journey back down to the hotel. The weather got even worse and it started to rain heavily. We needed to stop couple of times because there was so much water on trail.The rain continued, so that is why we did not have any pictures from the way back to the hotel.
We got back to hotel around 8 am. After getting a shower and clean clothes on, we had our breakfast. It included some eggs, sausages, fresh fruits, coffee/tea and juice. We arranged with our driver to leave at 10 am, after we had finished our breakfast and packed our personal stuff. We were super tired while sitting in the car, so mostly of the time we just slept.

---
Information about Adams Peak: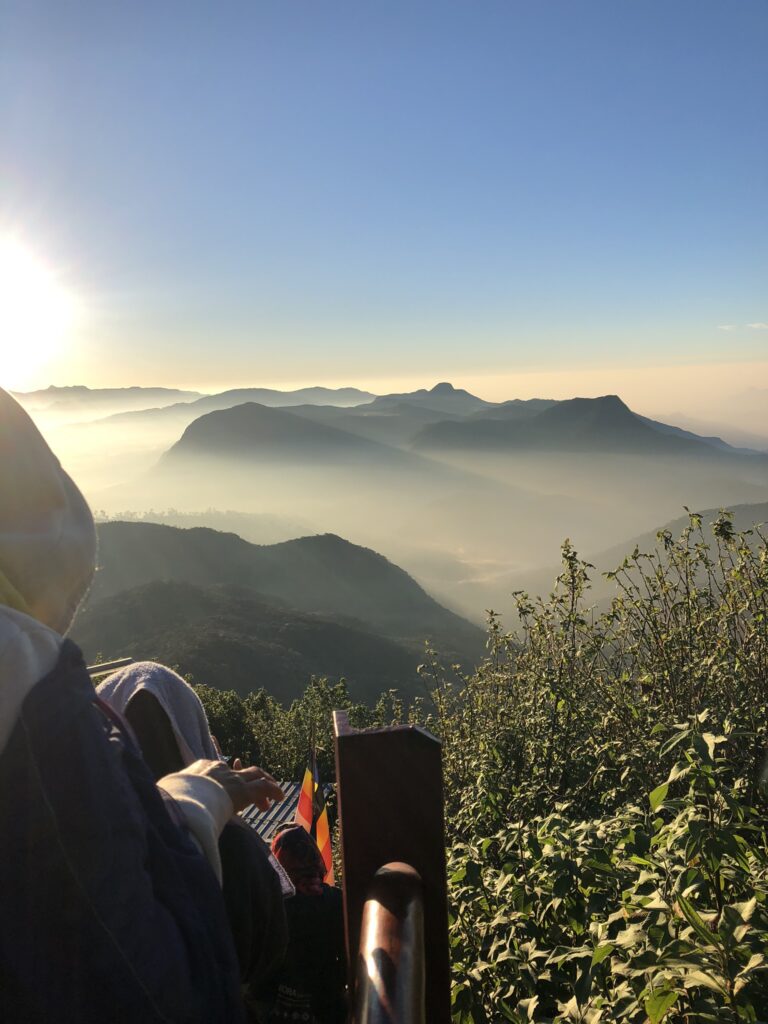 Adam´s Peak or also called Sri Prada is a pilgrimage site for many religions, and attracts thousands of visitors every year.
There is about 5,500 steps to the top, which is well worth the climb for both the stunning views and the beautiful sunrise.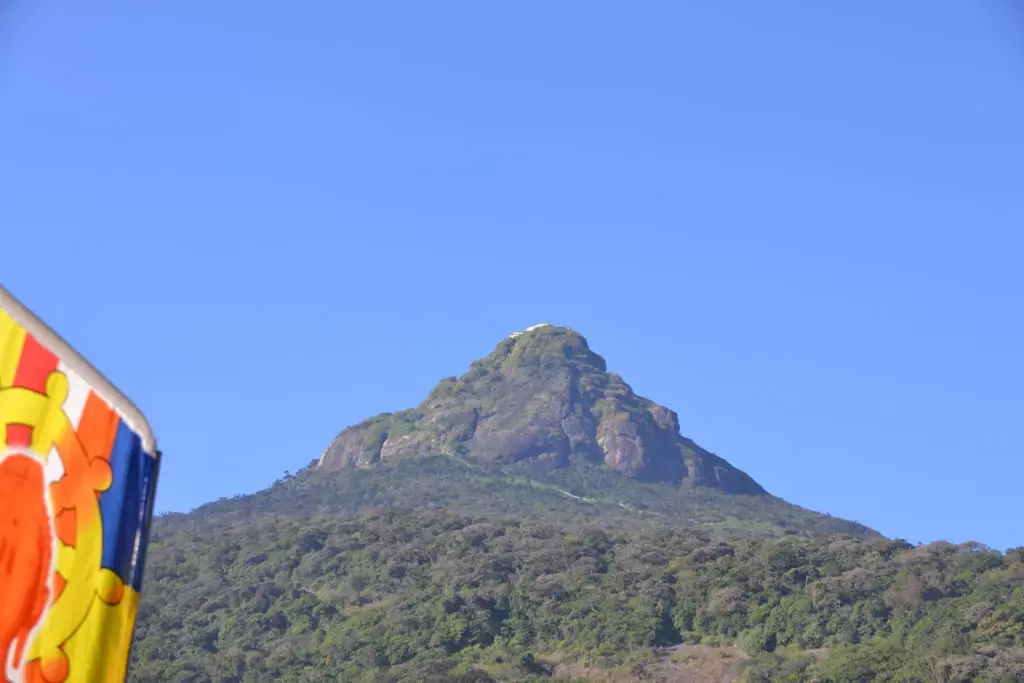 The Pilgrimage season for Adam´s Peak is from December trough beginning of April. This is when the weather is the best, but also when it is the most crowed. It is possible to hike to the top outside the seasons, but be prepared for some rain.
Looking for your own adventure in Sri Lanka?