Every Friday is 🔥BBQ-day at EASE.
Join our Friday night Barbecue:
We serve grilled chicken and fish with vegetables. All fresh from the local market in Hikkaduwa.
Please tell our staff in the morning if you would like to attend our Friday BBQ,
or call us on: 071 22 06622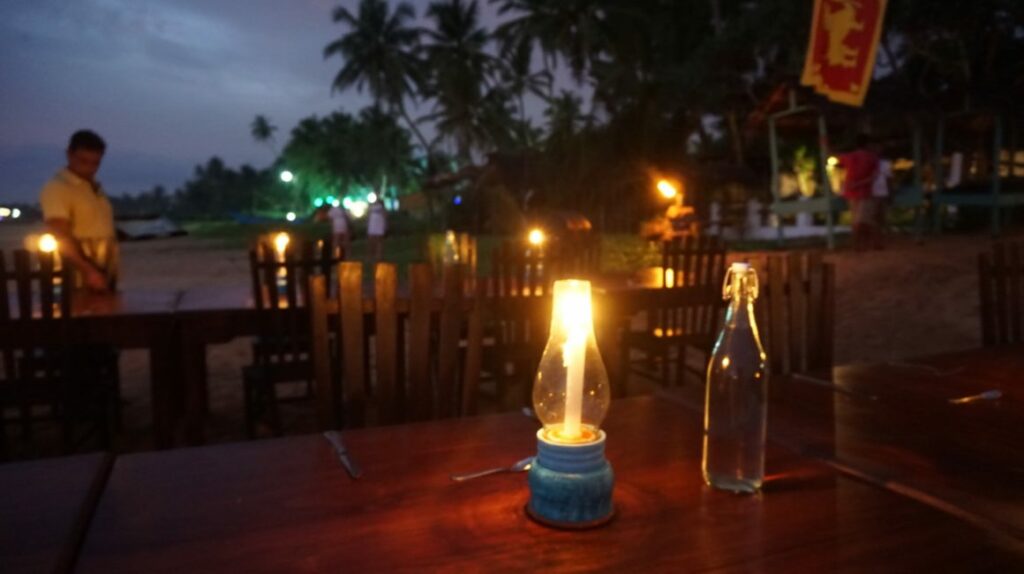 Every Friday night the At Ease restaurant team arranges a barbecue at the hotel down by the beach. The barbecue is not only for our guest to enjoy, but anyone who wish to stop by. However, if you wish to join us please let us know a couple of hours beforehand. That way we can prepare and make sure we have enough food for everyone.
The kitchen sets everything up on the beach. We light up torches, for the ultimate barbecue setting. The meal is served at 7:00 p.m down by the beach. With a view of the ocean, and the waves crashing into the shores in the background while you eat. In the horizon you can see the many fisherman boats lighting up. They are waiting for their nets to fill up, so they can head back to shore.
These Friday barbecues are always a lot of fun and a clear favoritt by our guests. It's a great spot to get in talks with the other guests and there are plenty of delicious food being served.