By the sea in Hikkaduwa🌴🏖️☀️
No better place to have a break right? And I am sure you both deserve it, and need it!
Fatigue seems to be the new normal that 2020 has gifted to us all. In a short space of time, we have become restricted, and our routines turned topsy turvy. Carefree sunny days seem to be a thing of the past. But, hey, just stop there! Let's bring in some perspective on this current madness. We can break loose from it all by taking a short break by spending time in nature by the sea in Hikkaduwa.
Nature the stressbuster
Why take a break and why in Hikkaduwa? Because nature is constant. Take, for instance, the ocean that surrounds our lovely island. The ceaseless ebb and flow of the waves of the mighty Indian ocean simply speak of continuity in a constantly changing world.
The sunsets to rise again, the surf crashes to the beach, retreats and comes back once more in a never-changing cycle of continuity. Giving us a new perspective that while life keeps changing constantly around us, and may never quite be the same again. This thought shouldn't frighten us because the sea will roll on as it has been doing since time on earth began.
Take a break from the rat race of life!
If everyday life is stifling, you and yours take a break at one of Sri Lankan's eco-friendly beach hotels situated in Hikkaduwa. All you got to do is merely unwind and relax, let the troubles of everyday life roll off your shoulders.
Connect with nature, changing your outlook on life in 2020. The At Ease Beach Hotel, Hikkaduwa, lives up to its name. It has a serene, comfortable, and peaceful atmosphere that helps you to unwind and loosen up. You will rise to and go to bed with the sound and rhythm of the rolling surf, or listen to the sound of the breeze rustling through the leaves. All of which effectively, silencing the sound of city traffic and the rat race of life. Pause to watch a kingfisher fish for his lunch or simply watch colourful fishing boats go out to sea and come back each morning. If you are lucky, nature may be kind enough to give you one of her spectacular sunsets to be wowed!
A weekend out At Ease Beach Hotel, Hikkaduwa, could be just what the doctor prescribed for you and the family during this time of stress and uncertainty.
Chill out by the sea in Hikkaduwa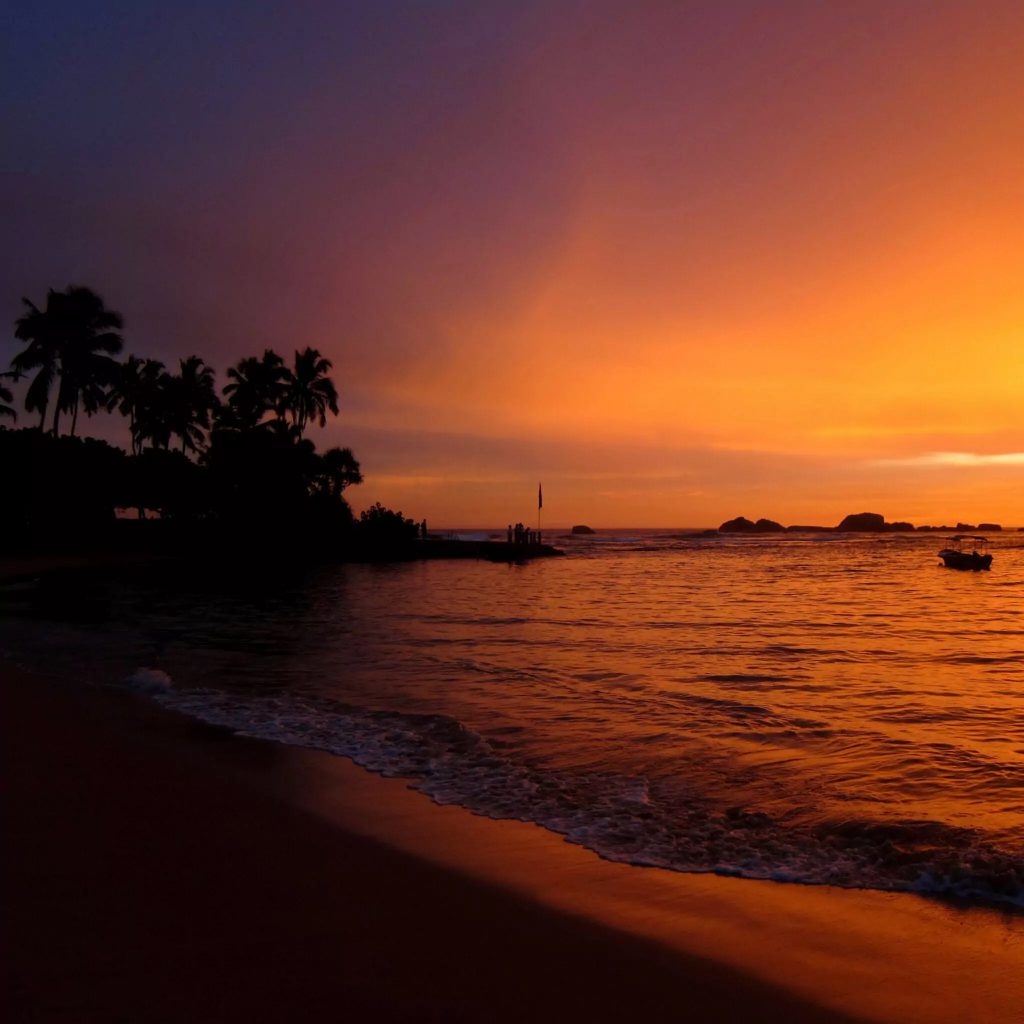 Call us at +94 70 2206622 or drop us an email at info@ateasehotel.com. Visit our Facebook page for the latest promotions and deals.
Sea facing double rooms or non-sea facing family rooms all combine for a comfortable experience. Our friendly, relaxed service adds to the experience.