The top 10 places to visit in Sri Lanka:
I have made a list ( I love lists 😆) on my favourite sights and destination in Sri Lanka. This video will be helpful for you when planning where to visit during your holiday:
Best places to visit in Sri Lanka:
10: Kandy
A large city in the central province, amongst beautiful hills and plantations. Kandy is such an important place in the history of Sri Lanka, politically and also religiously. One of the main sites you can see in Kandy is the "Temple of the tooth" (Sri Dalada Maligawa):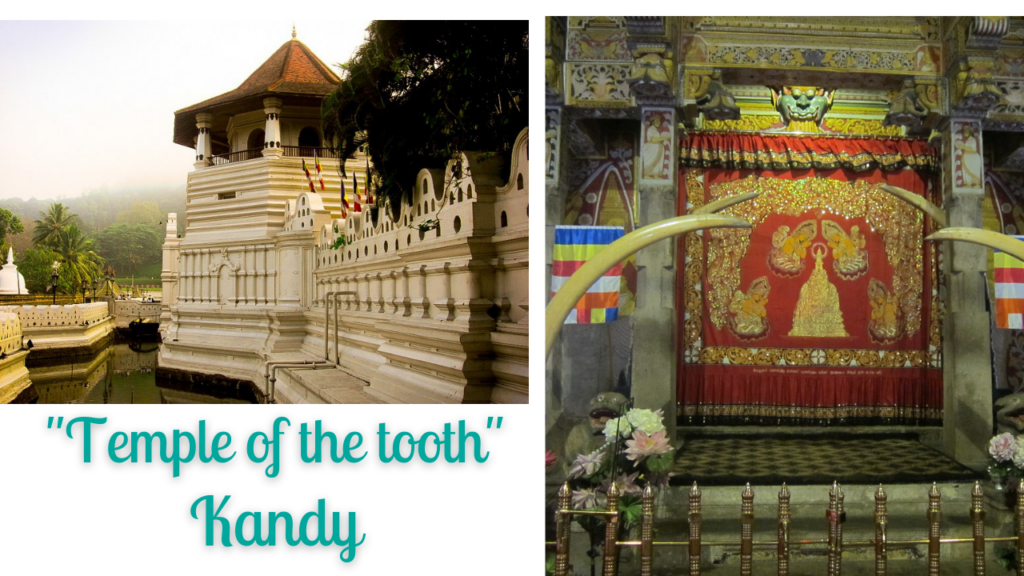 It's really one of the most sacred places to worship in the buddhist world. It is said that the tooth of Buddha himself is inside this temple.
There are also several interesting museums and a world famous botanical garden in Kandy,
9: Nuwara Eliya
Further up in the hill country, more than 1.800m / 6.000 feet above sea level, you will find beautiful Nuwara Eliya: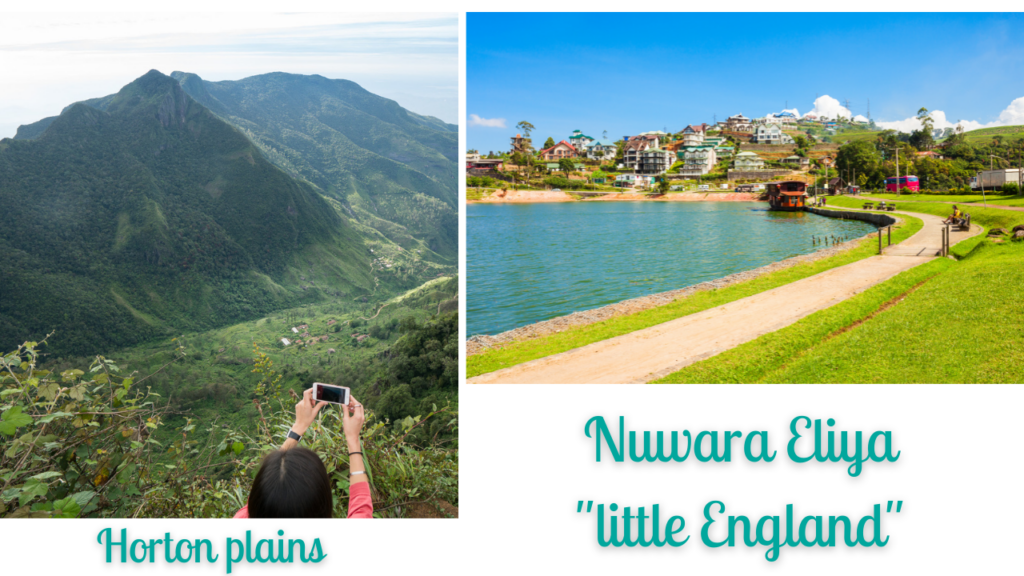 The most important are for tea production is here, ad you will find beautiful, green, lush tea plantations surrounding the city. The British plantation owners loved the cool climate here, and you can easily see how the architecture is influenced by England.
Top sights in the area:
Walk around, or go on a swan-boat trip on Gregory Lake.
Trek to the "Worlds End" in Horton´s Plains National Park.
Go on a bumpy & beautiful jeep-ride in the "Moon Plains" and see the view of Sri Lankas tallest mountain, Pidurutalagala at 2524 m.
Visit a tea factory in the area.
See the variety of plants in Hakgala Botanical Garden .
Have a "high tea" in one of the fancy hotels.
8: Ella
Ella is a true favourite amongst travellers visiting the Highland in Sri Lanka. A small, charmy town with a perfect location for different hikes in the area, and a starting point for the picturesque trainride.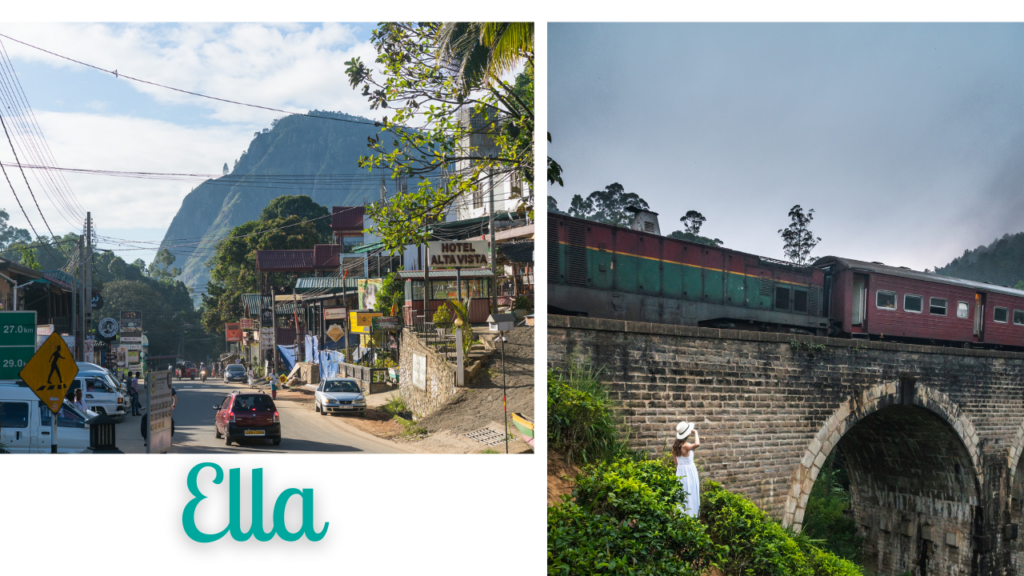 Ella town has grown in both size and popularity over the years, and you will find a really good selection of budget friendly hostel and home-stays in this area (and a lot of backpackers 😉).
The "Nine Arch Bridge" is a popular instagram photo location (photo above-right).close to town. "Ella Gap" is a popular longer hike, while "Little Adams Peak" is a short walk available for all ages. After just an hour walk from the main road you will find yourself in the top with a stunning view of the surrounding mountains. And then if you dare, you can take the zipline down again!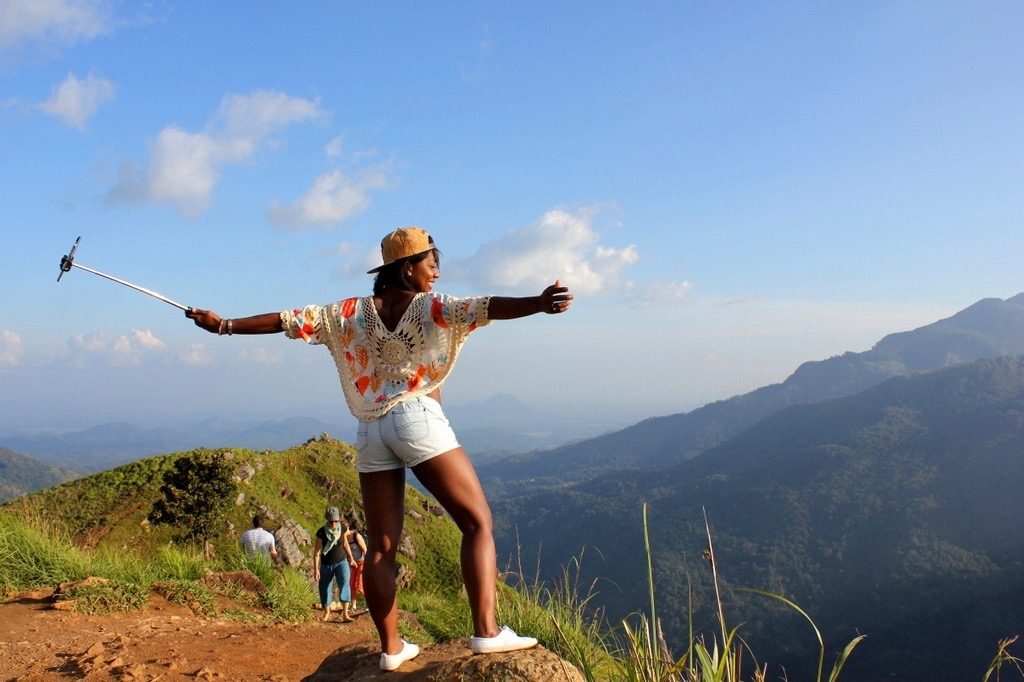 7: Train ride
As mentioned in the video, the best route is 🚂 Ella – Nano Oya (or Nano Oya – Ella) .
Read all about the train ride in the highlands in this article👇 Sri Lanka by train.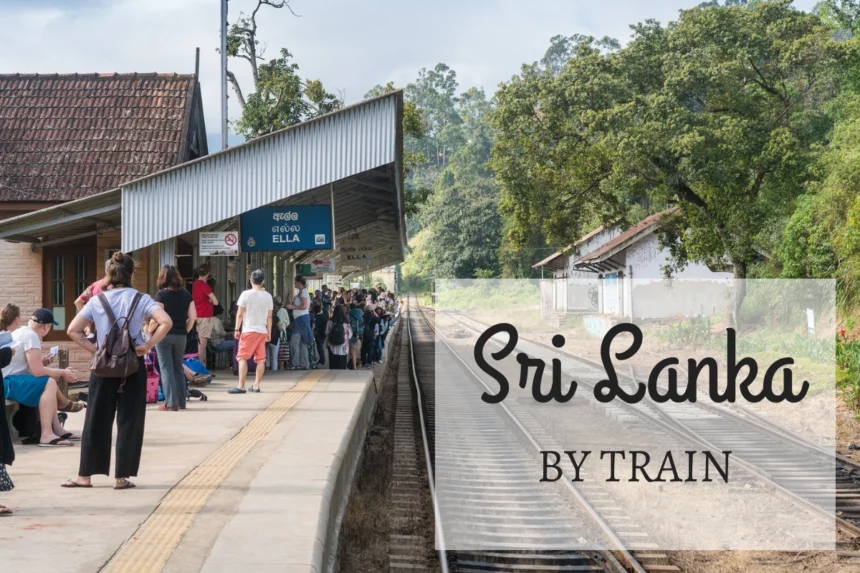 6: Arugam Bay
Arugam Bay is for you who:
A) Visit during the summer ☀️ June to August
and
B) Are a surfer, backpacker or a fan of more laid-back places.
5: Safari in a National Park
There are 26 national parks in Sri Lanka! One of the most visited is Yala National Park, where you have a really good chance of spotting the leopard🐆.
My favourite is 🐘 Udawalawe National Park, famous for herds of elephants.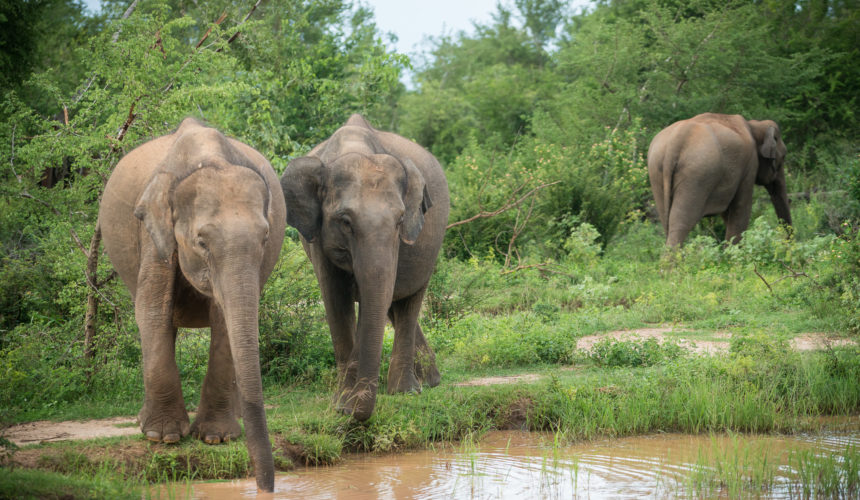 👉 Read the full blog post about Udawalawe and the Elephant Transit Home HERE.
How to see the top sights in Sri Lanka?
Before I continue with the top 4 sights: You might wonder how you can get a change to visit all of these amazing places during your holiday in Sri Lanka?
Good news 😊 You can visit most of these places during the round tour with one of our drivers, Sri Lanka At Ease – 10 days. Click the image below for full program, price and more information👇👇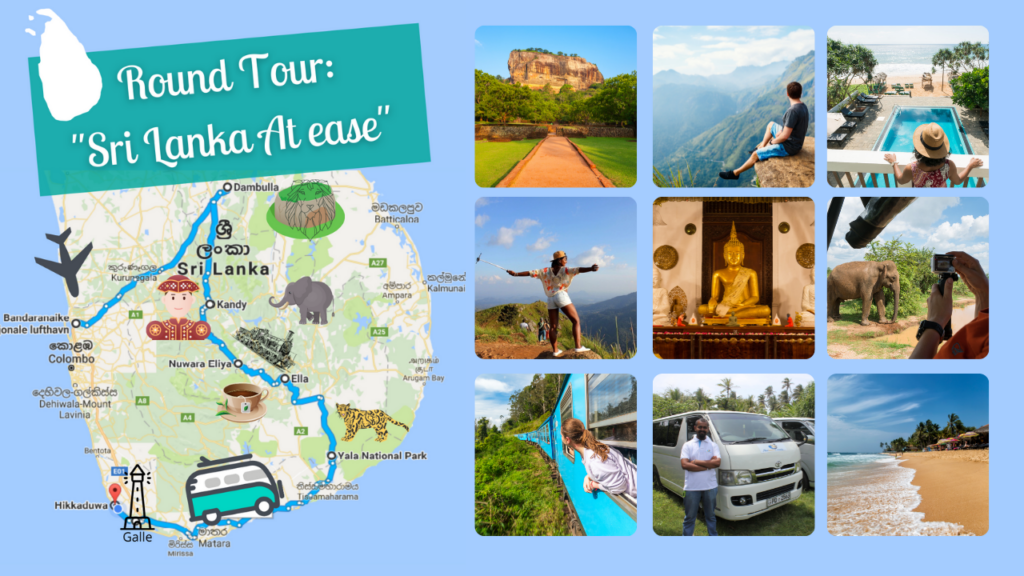 4: Galle Fort
Only 20 minutes drive from Hikkaduwa, you will find "Galle Fort", a must-visit during your holiday. Not only an UNESCO world heritage site and a place full of Dutch and Portugeese colonial history , but it's also a really charmy old town to walk around in. Unique shops, fancy restaurants, charmy cafess and italian ice cream🍨 .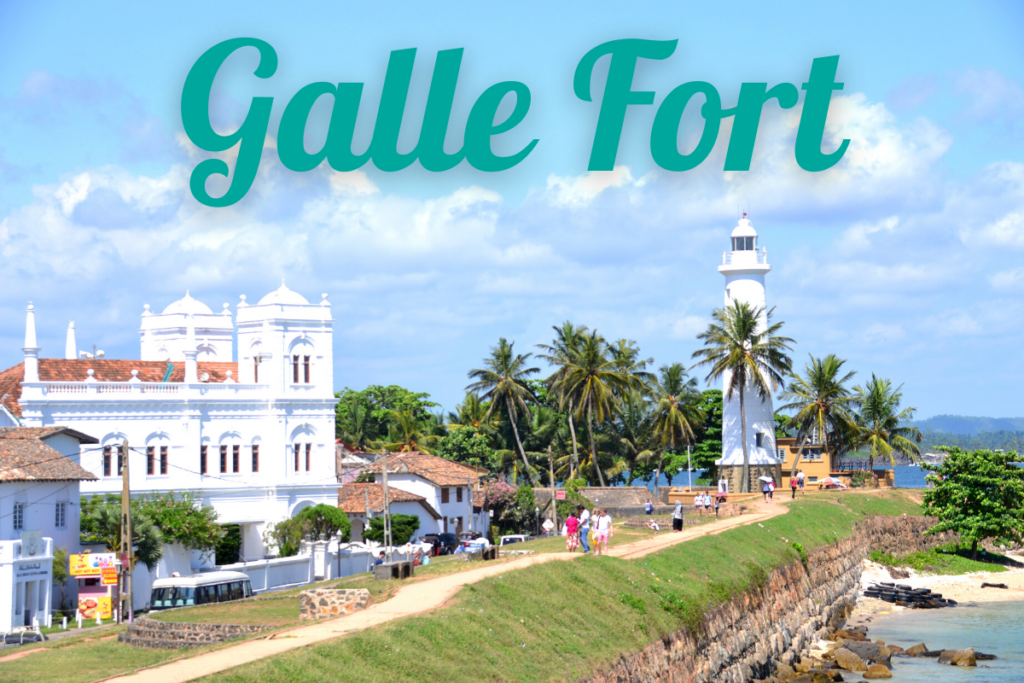 Galle Fort is a beautiful, peaceful and different part of Sri Lanka. Almost like a small European Old town – in the middle of Sri Lanka.
3: Dambulla Cave Temple
Another world heritage site: "Dambulla cave temple" is cave temple complex which contain statues of paintings showing the life and history of Buddha. A total of 153 Buddha statues, and more than 80 caves, with 5 of them as the highlighted one´s.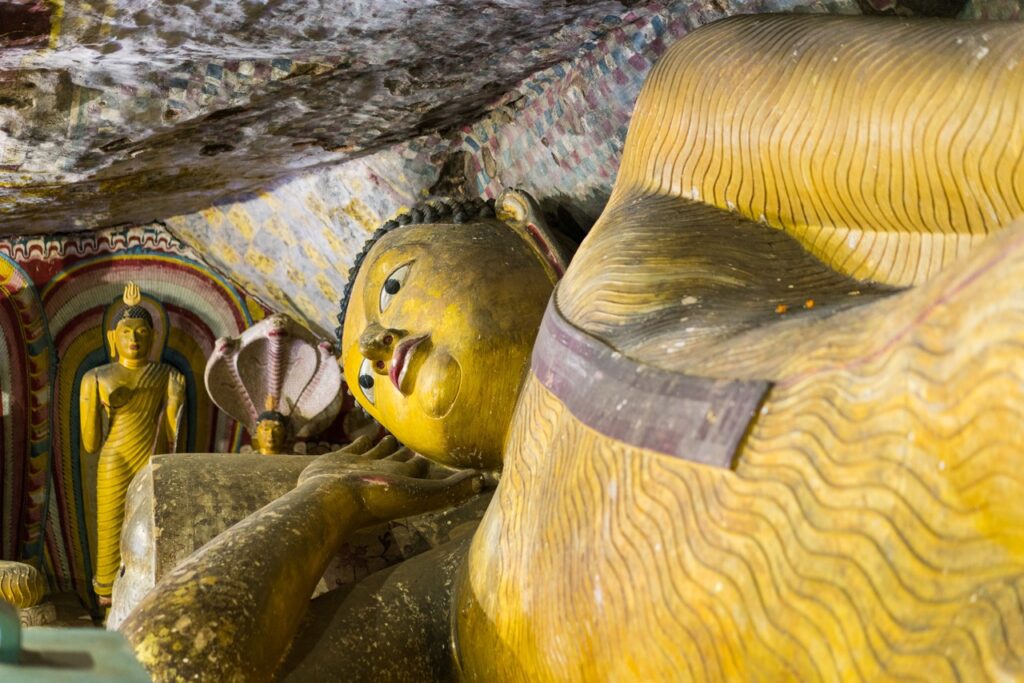 My tip: enter from the north side, it is a few hundred steps up, but a nice view and lots of monkeys to see on the way. After visiting the main caves – go down the other side – to see the "Golden Temple" before you leave the are.
Wow! You really have to visit 🤩 And when you do, get a guide the stories they can tell, the history of this place is just mind-blowing!
2: Sigiriya / Lion´s Rock
The 🥈silver medal goes to Sigiriya, also known as "Lion´s Rock".
Another UNESCO- site, and another place that you should invest in a local guide. Because, not only is this a huge 200 meter tall rock that you can climb, with stunning view from the top. The story from the ancient civilisation in Sri Lanka, about King Kasaapa and his family is something truly amazing!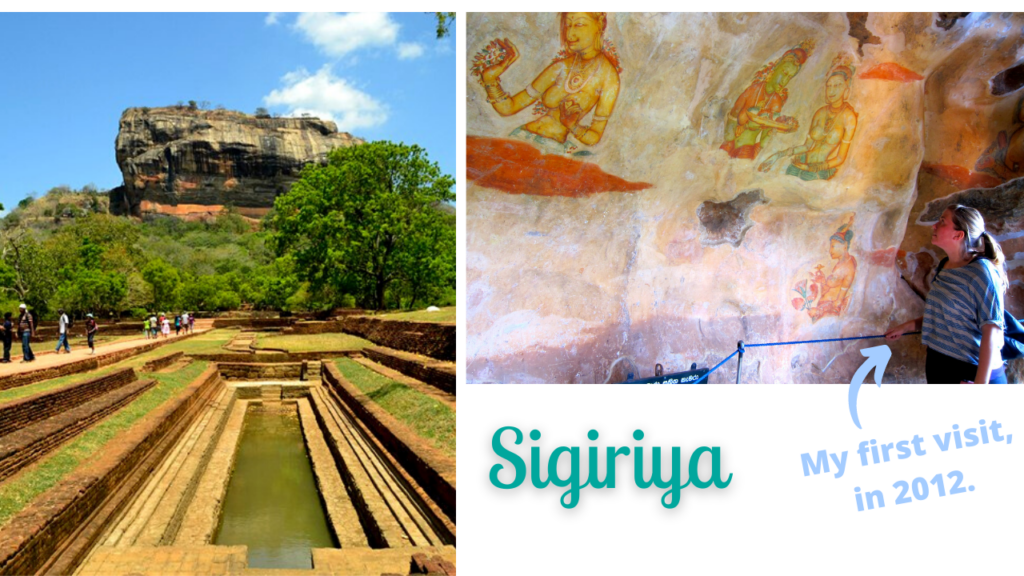 The only people who are not impressed by the visit at Sigiriya is people who are afraid of heights😱. The steps clinging on the outside wall of the rock, 200 meter up, can freak you out. Some are also a bit freaked out about the price. – 30 USD to enter for foreign tourists! . But if you are not scared, this is an amazing experience.
👉 and read HERE how you can see Lion´s Rock for cheap!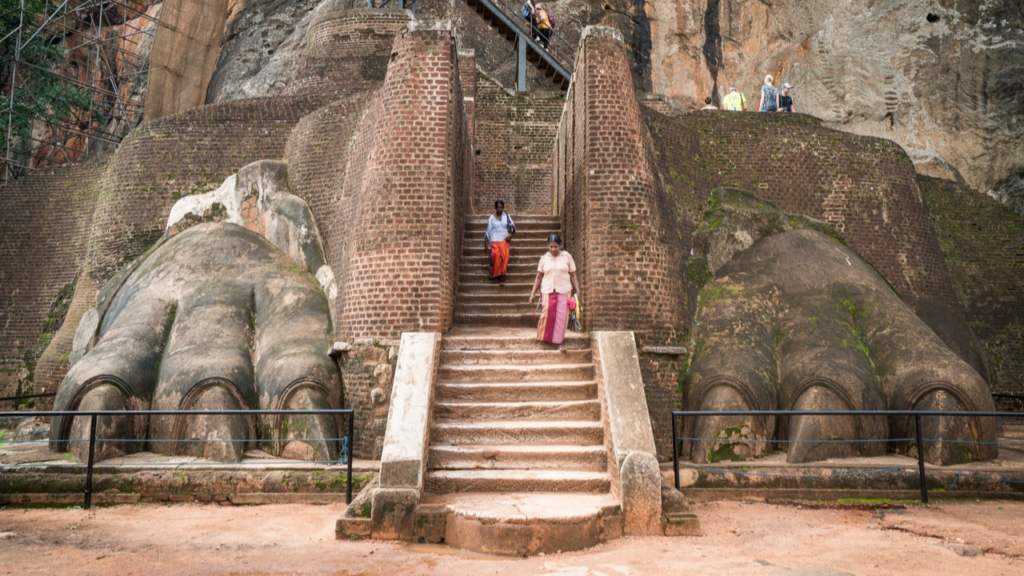 1: The Southern Beaches🌴🏖️☀️
I will say; no holiday in Sri Lanka is complete without spending some time one one of the beautiful southern beaches.
My favourite is (no surprise) Hikkaduwa. However, they are all there, like a string of pearls: Tangalle, Weligama, Mirissa, Unawatuna, Hiriketiya, Talalla, Ahangama ++++

What is the best beach for you?
Some of the beaches are best for surfing, some for diving, some are more quiet, while others are more lively. Get in touch if you want recommendation on the beaches along the south coast.
👉 Read more about our part of the Beach – Hikkaduwa South HERE.

❤️ Watch the video TOP 10 SIGTHS in Sri Lanka HERE😊