My goal is always to give honest and correct information to people planning to visit Hikkaduwa and Sri Lanka. And at the moment we are facing some issues here in the "teardrop island"😰
As a tourist visiting Sri Lanka in near future: make sure you stay at a hotel with a generator to provide electricity, and always book tours and transport with a reputable travel company.
This is the status right now:
So what exactly is happening in Sri Lanka right now? The country is practically bankrupt (?), meaning there are no dollars to buy electricity leading to long, daily power cuts happens all of the country ⚡💸 In addition there is a shortage of diesel, cooking gas and import ban on a lot of items….. 🤔But it is really SO bad?
As always, any problems in Sri Lanka hit the people living here hardest. Tourists staying in hotels – will by the help of generators have electricity, wifi and all they need for a comfortable stay. And at least we have beautiful weather and fresh sea breeze.
The government here is also promising a solution soon, 🤞fingers crossed!
Power cuts in Sri Lanka this week:
Monday March 7: 13:00 to 18:00 & 20:30 to 23:00
Tuesday March 8: 13:00 to 18:00 & 20:30 to 23:00
Wednesday March 9: 10:30 – 13:00
Thursday March 10: ?
Check latest Power Cut Schedule here.
What is it like to run a business these days?
🥴 The last few years have really given us challenge after challenge. And we are positive that we will get over this "bump in the road" as well. Luckily we already had a good generator for years (power cuts is far from a new thing here in Sri Lanka). However it is a challenge to find enough diesel for it to run through all the long power cuts here in Hikkaduwa at the moment, but with good planning and good friends and colleagues everything is possible.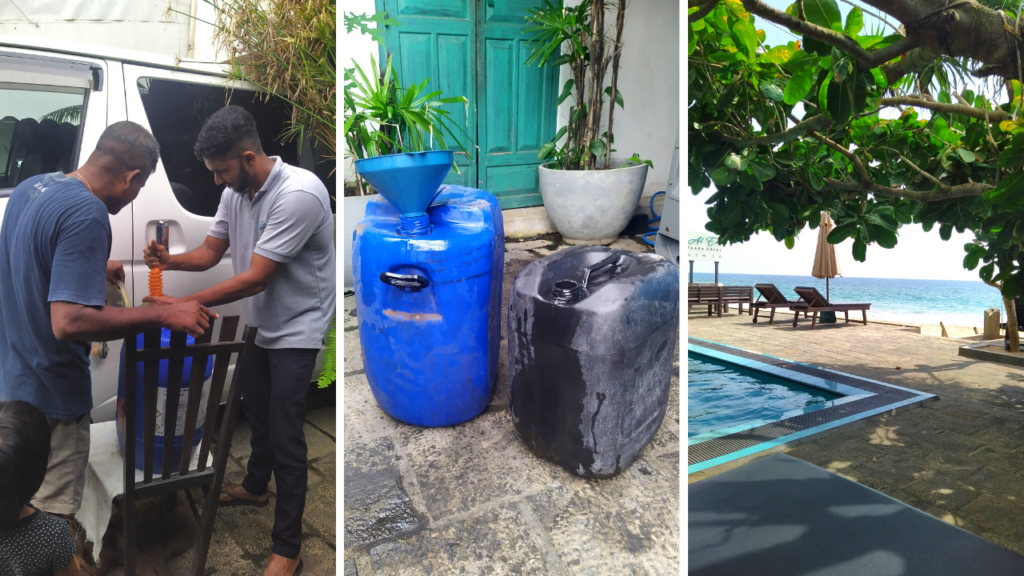 We have vehicles, fuel and drivers for all our planned tours, transport and day tours this month. And we will still keep our hotel guests cool & happy😎 the rest of the season.
Then let´s hope the government will be able to keep their promise to soon be able to supply sufficient electricity for us in the tourism business – and all the people in it´s country🙏.