What is the best time to visit Hikkaduwa and information about the weather in Sri Lanka.
Hikkaduwa has a tropical climate, with warm weather year round 🌴☀️ Temperatures vary only from around 28 C to 31 C. When staying by the beach – with the fresh sea breeze -it never feels too hot though.
The very best time to visit Hikkaduwa is between December and March. This is when the weather is most settled.
Some rain will occur throughout the year 🌧️☀️ (that is why this island is so GREEN 💚🌱) However the rain is warm, comfortable and usually lasts only a short time.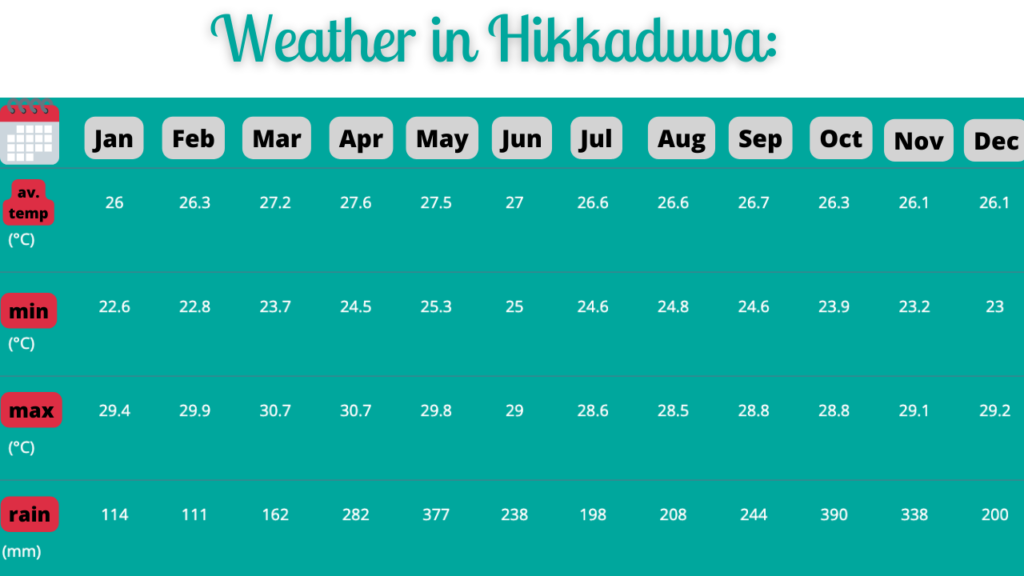 Slow season in Hikkaduwa:
The monsoon rain differ from year to year. Lately we have seen that there are 2 periods that come with more rain:
🌧️ From the end of April and May .
🌧️ And again October and November.
The summer months from end of June, July and August usually have plenty of hot perfect sunny days ☀️ As mentioned earlier; most of the rain will come as sudden, heavy showers which clear quickly. Evenings and nights have more rain, and it really makes the air much fresher💙
The biggest difference in the High season (December to April) and the Slow season is the sea and the beach🏖️🌊 Usually around April/May the sea gets much more rough and choppy, and the beach gets narrower. This marks the end of the surfing- and diving season here in the south and west. Some of the restaurants, shops and bars also close for the slow season, or move to the east Coast, so you will find Hikkaduwa to be much more peaceful.
💸 A bonus if you travel to Hikkaduwa in the summer is lower prices – up to 50% discount – on hotels. (Our rooms starting from USD 60 for 2 people including breakfast.)
If surfing and diving is a part of your plans for your holiday 👉 select the High season.

You can enjoy the beach in Hikkaduwa all year 👉 but make sure you book a hotel with swimming pool if you are coming in the Slow Season (May-November)
---
Read more about how to travel to Sri Lanka during the Summer here 👇👇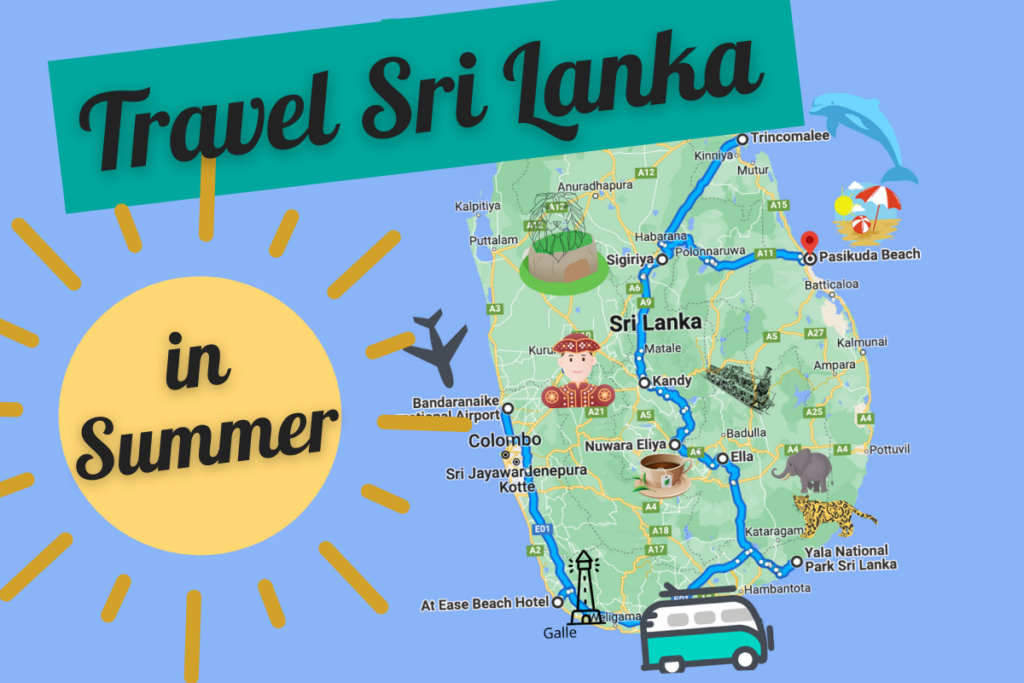 ---
How is the weather in Sri Lanka?
Sri Lanka has a tropical climate, with two different monsoons. To get a better understanding of the weather in Sri Lanka, you have to look at the different areas in the country: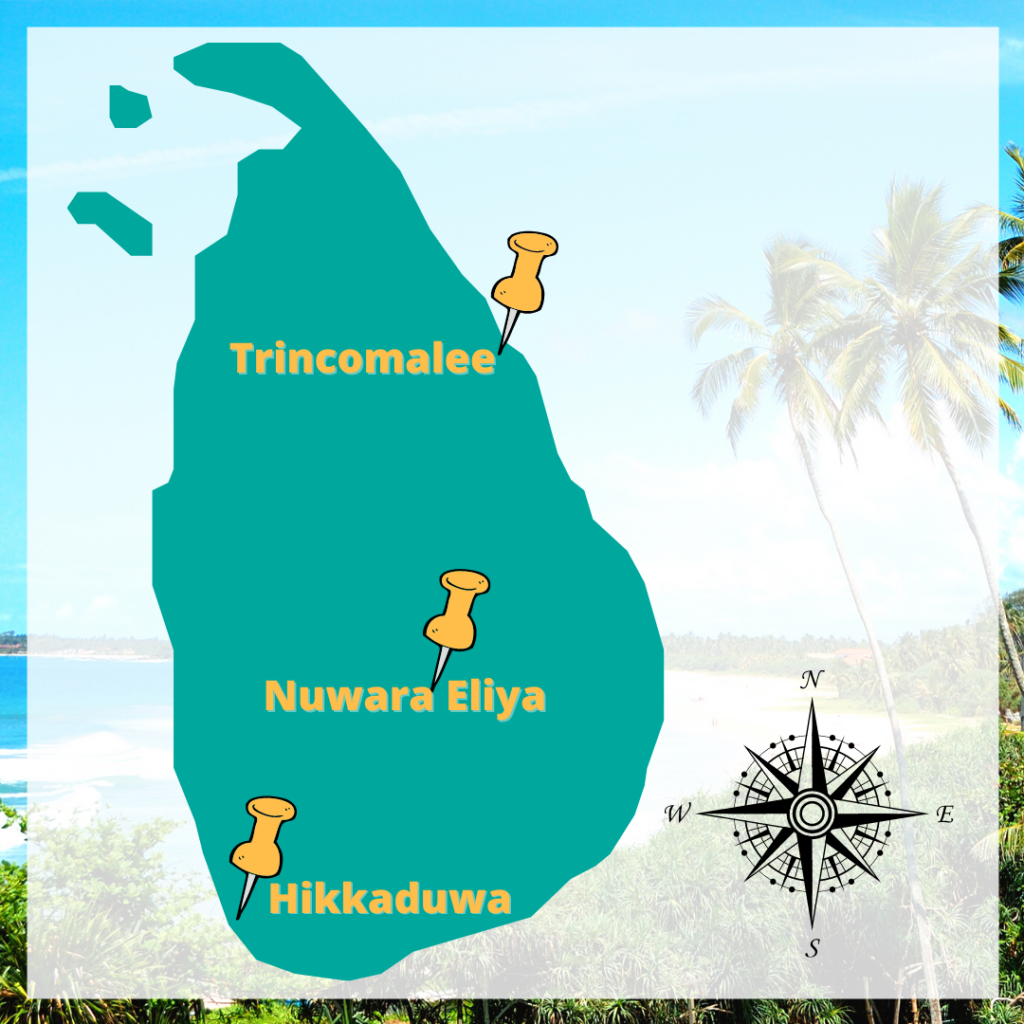 South/West like Hikkaduwa: Warm temperatures year round, driest weather from December to April.
The East coast like Trincomalee:  Warm temperatures year round, driest weather from June to August.
The hill country, like Nuwara Eliya:  Colder than by the coast, temperatures between 15 – 18 decrees celcius)
I hope this article was helpful 😊
Do you have questions? Feel free to comment below!