Hikkaduwa is the best place for diving in the south of Sri Lanka. Several exciting wrecks, a house reef with large sea turtles and the chance to see a varied marine life of corals, colourful fish, moray eels and even sharks.
🤿 The sea holds 28 degrees, year round. The diving season in Hikkaduwa is from November to April. Learn all about Hikkaduwa and the seasons HERE.
Diving in Sri Lanka is affordable. You can find professional dive centres where safety and professionalism are in focus.
This is why your next dive holiday should go to Hikkaduwa!

The best dive sites in Hikkaduwa:
THE HOUSE REEF: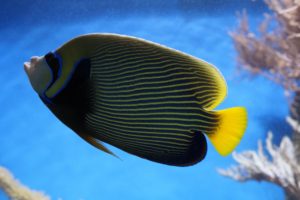 For those new to scuba diving, you will find shallow dive sites. The "house reef" just off Hikkaduwa Beach is perfect for beginners! You can see corals, schools of fish and turtles (!), just 2 to 7 meters below the surface. In other words, this is a great place for snorkeling and diving alike.
---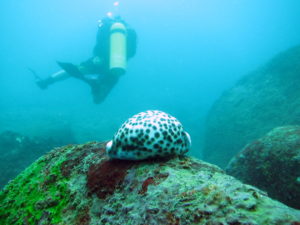 By being a certified "Padi Open Wate Diver" you can dive to 18 meters.
Then you have a wider selection of dive sites to explore. Scuba diving in Sri Lanka may not be as colourful as in Thailand and Egypt. However, there are still abundance of magnificent corals int our waters. You can swim aside large schools of colourful coral fish, as well as larger species such as Barracuda, Reef shark and even the giant Whale shark.
For the advanced level scuba diver, you will find "Black Coral Point" (28 meters) and "Kiralagala" (35 meters) to be fantastic dive sites.
---
WRECK DIVING: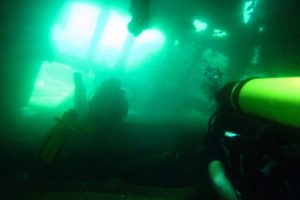 There are several large shipwrecks not far from the shore in Hikkaduwa Beach.
This photo is from inside the "SS Conch", a large tank ship at 21 meters. Right next to that the sailing ship "Earl of Shaftesbury" is easily accessible on the sandy bottom at only 14 meters.
Around old shipwrecks you will see an abundance of marine life. This makes wreck diving one of the most popular dive sites in Hikkaduwa.
---
Do you want to go diving in Hikkaduwa?
Just send us a mail, and we will help you arrange it. Merete, the owner of the hotel is an experienced scuba diver herself, and can give you her best recommendations on where, when and with who.
Here are a few more photo collages, taken by Merete while diving in Hikkaduwa: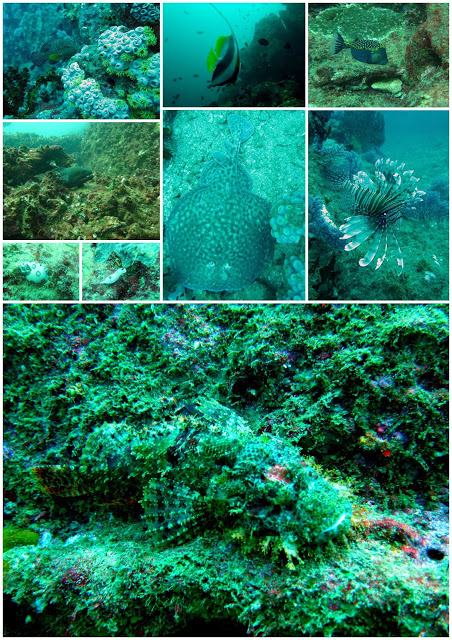 Diving with turtles in Hikkaduwa: